Article content
Three different women living the same horror; three girlfriends of a rage-filled Kevin Evans left gasping for breath as he tightened his hands around their necks and accused them of being cheating whores.
Article content
The serial domestic abuser has now been convicted of assaulting three women in two different provinces, choking them until they thought they were going to die.
Article content
But unlike so many other victims of domestic violence, they not only survived, but they've been fortunate enough to watch their abuser found guilty before a court of law. That satisfaction, though, is limited.
They know he'll do little, if any, time behind bars.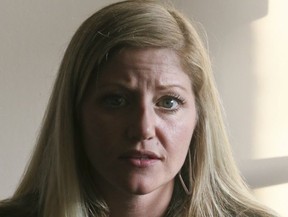 The Newfoundland man recently pleaded guilty in Milton court via Zoom to five counts of assault against Jessica Donald — the first woman to report him but the last to see her charges go through the legal system. 
"It was a huge relief," said the 41-year-old Burlington bartender, who first went public with her harrowing story in the Toronto Sun in April 2019. "If he wasn't a monster and wanted to be better he would have plead guilty to this back in 2019 and saved me three more years of stress for no reason."
Article content
Donald says they met on a dating app in August 2017 and his obsessive love would soon transform into mounting fits of jealousy — and then violence.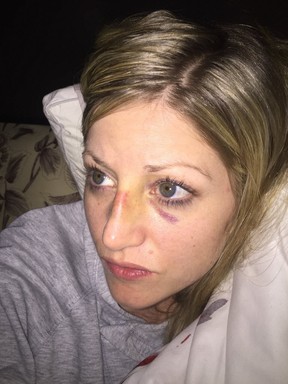 In the agreed statement, Crown attorney Nick Chiera told the court Evans choked Donald in October 2017 after accusing her of flirting with other men at an Oakville bar.
The following month, a similar argument ensued as they left a Mississauga bar. Evans threw her car keys and when she went to retrieve them, he twisted her left arm behind her. She was treated in hospital and had to wear a sling.
Evans left for Newfoundland but when he returned in January 2018, they resumed their turbulent relationship.
A month later, he was again accusing her of cheating and choked her so hard that he left bruises on her neck. In April 2018, a similar fight ended with him grabbing her by the throat again.
Article content
In September 2018, Evans admitted that after becoming suspicious of texts on Donald's phone, he punched her in the ribs. She finally ended the relationship.
Consumed by shame and self-loathing, she didn't tell anyone. But then she learned he had a new girlfriend in Newfoundland. "She didn't want it to happen to others," the prosecutor said.
The new girlfriend was Lindsay Plank.
The event planner had met Evans online in the spring of 2018 and when she moved east, he followed and moved in. "It was the whole white picket fence, I want to get married, I want children with you," she recalled. "And then his true colours began to show two months in."
During one of many fights, she said, Evans grabbed the back of her head and slammed it against the steering wheel until she blacked out. When she thought about leaving, he'd prey on her insecurity about her weight and tell her no one else could love her.
Article content
Meanwhile, Donald, armed with photo evidence of her many injuries, reported Evans to Halton Police in January 2019. He was charged and freed on bail.
"When Jessica came forward, I decided this was my chance to speak up and remove him from my life," Plank recalled.
While safely home in Ontario for her birthday, she also contacted the authorities and Evans was charged in Newfoundland with multiple counts of assaulting her.
Free on bail, he began dating Ashley McVean, who had no idea about the two other women who had charged him. But soon, she, too, would be beaten and choked by a boyfriend consumed by jealousy.
MANDEL: Behind the closed doors of alleged domestic abuse, a woman calls for action

MANDEL: Man arrested for domestic assault after Sun story
Article content
In August 2019, she went to police and Evans' bail was finally revoked.
The two Newfoundland cases were tried together and in January 2020, Evans pleaded guilty to assaulting Plank and McVean. He had served 169 days in pre-trial custody and was released on time served.
"I don't believe we were given any kind of justice," Plank complained.
She and Donald are expecting a similar slap on the wrist next month. Whatever happens at his sentencing, they're both determined to continue warning others about the dangers many women face behind closed doors.
"We're lucky to be ones that walked away and can tell our stories," Plank said.