"It was just an incredible experience. It really was."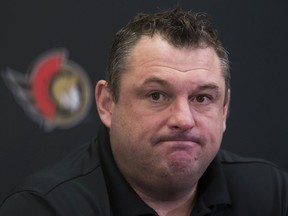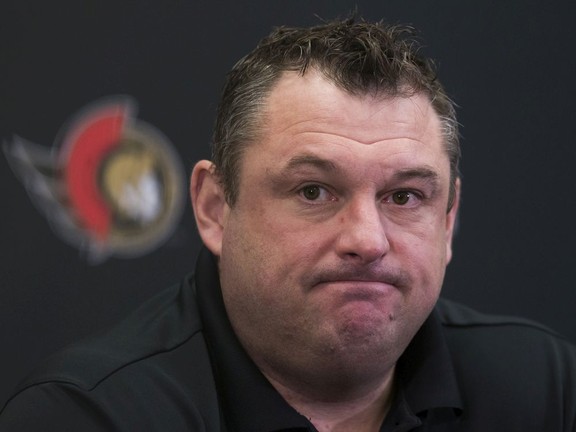 Article content
Sometimes a change is better than a rest.
Article content
Nobody would have blamed Ottawa Senators coach D.J. Smith if he had opted to say a polite "no thank you" to Hockey Canada's invitation to work as an assistant on head coach Claude Julien's staff at the IIHF world championship that wrapped up Sunday in Tampere, Finland.
But after spending three weeks in Europe and returning with a silver medal after a heartbreaking 4-3 overtime loss to the host Team Finland in the final, the 45-year-old Smith told this newspaper Tuesday from his Windsor home he gained some experience that will be invaluable.
Article content
"It was good to see these teams play for their countries and guys were really going hard," said Smith, who will head into his fourth season behind the Ottawa bench in September. "The fans were unbelievable. It was just an incredible experience. It really was.
Article content
"It was long for me, being from a Canadian market after a long year, but you're trying to get better as a coach. Tournaments like this make you better and they give you different ideas on how you can possibly play the game. It gave me different looks at different players because you never know when you're going to run into these guys, whether it's through trades or free agency.
"Now you've got a book on them and you know what they're like."
Smith appreciated the chance to work with Julien, who won a Stanley Cup with the Boston Bruins in 2011, along with former Ottawa 67's head coach André Tourigny and assistant Nolan Baumgartner. He was also on Julien's staff at the 2022 Winter Olympics in Beijing.
"It was good to get to know different people who have different systems," Smith said. "Everyone has their own approach to coaching and you can see (Julien's) won a Stanley Cup for a reason. It was great to work with him. He's calm. he's been around and he doesn't panic. A really good coach to work with.
Article content
"(Tourigny) is a really good coach who took a similar path to me. He spent a long time in the Quebec league. He got his first NHL gig (with the Senators), he knows the game, he's done a lot of Hockey Canada stuff and he's a really good guy. I got to know a guy like Nolan Baumgartner, who was a hall-of-fame AHL player. I got to know a lot of people."
This wasn't just about hockey, it was an opportunity to see the world. Christie Bezaire, Smith's wife, and the couple's two children made the trip overseas to attend the latter part of the tournament along with his mother, Marina, and his aunt.
"Hockey Canada has a family program and when they arrived it wasn't like they just showed up, they had everything organized for them," Smith said. "They had their rooms, the meals, they did stuff with us, they had (day) trips. It was an unbelievable experience for my family.
Article content
"My mom had never been to Europe and she got to go to Helsinki. They got to experience Europe for the first time. The Finnish fans were great; the enthusiasm for this championship is unreal."
The exposure to players around the NHL was helpful. Winnipeg Jets centre Pierre-Luc Dubois, who played a key role for Canada in the tourney, left a strong impression with Smith and so did several other players, including Mathew Barzal.
It helped to have Senators defenceman Thomas Chabot in the role of captain while winger Drake Batherson was second in the tourney in scoring with 14 points. Veteran blueliner Nick Holden just did his job in his limited role.
Batherson has returned to the form he had before suffering a devastating high-ankle sprain on a dirty hit from Buffalo Sabres goaltender Aaron Dell on Jan. 25. The 24-year-old Batherson went to the tourney because he wanted to play more hockey.
Article content
"Drake's back to 100 per cent," Smith said. "He's got his confidence back. He played away from the puck well, he did a lot of things really well and he was arguably one of our best players."
Unfortunately, the tournament didn't end the way Canada expected.
Down 3-1 heading into the final few minutes, Canada tied it up with goaltender Matt Tomkins, who played in the Swedish league this season, pulled and starter Chris Driedger nursing an injury.
A holding call on Chabot in the three-on-three OT led to the winner. The officiating was inconsistent, but Smith wasn't going to spend his time whining about it.
"I'm not going to complain about that. Give credit to Team Finland because they never lost in regulation the whole tournament," Smith said. "They had home-ice advantage. It was a road game for us, you're in their building with 18,000 fans and things like that happen.
"If it was a seven-game series, it's different, but it's one game and stuff like that happens. It's unfortunate. You just take from everybody I met, the experience I had and you treat people and for sure I'd come back a better coach."
So, what's next for Smith? A trip to the golf course, of course.
"I'm going to golf for about a month straight," Smith said with a laugh.
Twitter: @sungarrioch