"It's the recognition that there are people who need money more than some of us who (will get) these cheques."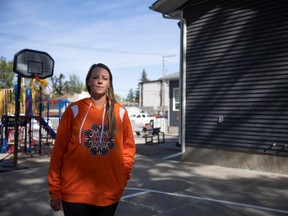 Article content
A seemingly growing trend when an unexpected bump of cash arrives, a group of Regina residents has chosen four local non-profits fighting poverty to donate their $500 affordability cheques expected from the province this fall.
Article content
"It isn't a game changer for me, but it really is for people who don't have it," Carol Schick, a retired university professor, said in an interview Tuesday.
Article content
"And this isn't just about giving something individually, but to organizations who work with people in poverty."
Schick is a member of the newly established Share the Credit: Regina Equity Project, which can be found on Facebook under the same name. It was inspired by former colleague Marc Spooner, a University of Regina professor, who helped raise $103,000 for grassland conservation with donated SGI rebates.
With 19 per cent of people in Saskatchewan living in poverty, and the second-highest child poverty rate in the country at 26 per cent, according to a University of Regina study, Schick said for those lucky enough not to be one of those statistics, they wanted to do something worthwhile.
Article content
The group doesn't have a fundraising goal, they simply want to be a conduit for those who are willing and eager to "share the credit."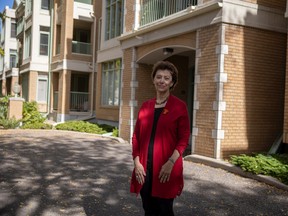 "We have no core funding or anything like that from government, so we rely solely on the generosity of those who give," Kim Wenger, executive director of the North Central Family Centre, said in an interview Tuesday.
The centre is one of the organizations chosen for the project, in addition to the Regina Anti-Poverty Ministry, Carmichael Outreach and All Nations Hope.
Its flagship program is an after-school program for kids, which includes snacks, crafts, games, homework help and more, but the centre also has a youth employment program, a family literacy program and much more.
$500 tax credit not as equitable, helpful as investing in needed programs, advocates say

Moe announces $500 'tax credit' cheques for Sask. residents, surplus budget
"If they choose to donate or they are able to donate, we just really appreciate that and really want them to understand how we steward their donations," Wenger said of those considering getting involved. "They would be part of our family as well and really help build up the North Central community."
Article content
For those who wish to donate, the group will help facilitate it, whether that's the whole $500 going to one organization, or having it split between the four. Though it's a "collective action," donations would be made individually to the agencies and eligible for tax receipts. The link to each organization's donation page is on the Share the Credit group's Facebook page.
"It's the recognition that there are people who need money more than some of us who (will get) these cheques," Schick said.
In August, the provincial government announced the $500 "tax credit" cheques for residents aged 18 and older who have filed a tax return for the previous year before the end of October.
In a social media post, Premier Scott Moe said the provincial budget has entered a surplus position, adding that the government is able to provide the credit because the economy, largely the resource sector, has managed to fare well despite international uncertainly.
Article content
But some criticized the move, arguing that the credit isn't as equitable or as helpful as investing in government programs, such as social supports, mental health and addictions, or housing services.
Others said the money should be distributed based on need, rather than an equal amount for everyone.
— with files from Jeremy Simes and Creeden Martell
The news seems to be flying at us faster all the time. From COVID-19 updates to politics and crime and everything in between, it can be hard to keep up. With that in mind, the Regina Leader-Post has created an Afternoon Headlines newsletter that can be delivered daily to your inbox to help make sure you are up to date with the most vital news of the day. Click here to subscribe.