Learn more about the candidates running in the 2022 Ottawa municipal election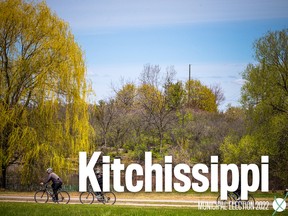 Article content
Incumbent: Jeff Leiper
Article content
Candidates running: Oonagh Fitzgerald, Jeff Leiper, Dan Stringer
Article content
Where is Ward 15?
---
SURVEY RESULTS
Do you reside within Ward 15?
Oonagh Fitzgerald: Yes
Jeff Leiper: Yes
Dan Stringer: Yes
Why do you think you're the best person to represent your ward?
Oonagh Fitzgerald: "Throughout my professional life as a bilingual lawyer in leadership roles, I have been non-partisan and have learned collaborative decision-making skills. I am running for the office of councillor for Kitchissippi to implement principles of sustainable development at the local level and strengthen good governance and collaboration at city hall."
Jeff Leiper: "I have served for eight years on city council, am an expert in its workings and have established deep and meaningful relationships across the ward."
Article content
Dan Stringer: "'Dan is well known for his service to the community,' – Hon. Jean Augustine. 'Dan, an advocate for human rights, is a man of honour, committed to his community,' – Anna-lee Chiprout. 'I've known Dan to be an effective organizer and project manager, with a heartfelt commitment to our community,' – Vera Gara." (These quotes have not been verified by this newspaper.)
What is the most important issue in your ward? Why?
Oonagh Fitzgerald: "Kitchissippi residents favour denser, inclusive and affordable neighbourhoods with more tree shade, green space, and better local amenities for the growing population. They are most concerned about out-of-control intensification which is demolishing affordable housing, destroying mature trees and green space and adversely impacting the infrastructure and character of neighbourhoods. We need to embrace collaborative, innovative approaches to both financing and construction to foster clean, green, and inclusive development."
Article content
Jeff Leiper: "In the face of intensification, growing in a way that is environmentally sustainable and that contributes to climate change solutions is an existential issue. Addressing sprawl means more people living in neighbourhoods like ours, but that must be accompanied by green space and parks, recreation amenities, and transportation infrastructure that preserve quality of life."
Dan Stringer: "Intensification pushes up housing prices out of reach of the young middle class but betrays the environment. An article in the online magazine Quillette is an eye-opener: 'Research in Vancouver, Canada and other locations has shown an association between densification, on one hand, and higher land prices and diminished housing affordability on the other…In the U.S., meanwhile, higher-density urban areas have substantially higher housing costs. Around the world, more severe housing and land-use regulation has been associated with losses (in housing affordability)…Nor does densification have any of the purported environmental benefits now being pushed…The pro-density Terner Center projects that if California's cities followed the density guidelines, the impact on emissions would be at best one percent…Promoting at-home and hybrid work reduces greenhouse gas emissions without embracing a density mantra which is widely unpopular in most communities.'"
Article content
What is the most important issue citywide?
Oonagh Fitzgerald: "Lack of good governance is undermining democracy at the local level. The LRT inquiry has highlighted poor decision-making, lack of transparency and divisiveness at city hall. Council seems to be divided into factions and incapable of working in the interests of all residents of Ottawa. It is important that councillors and the mayor be nonpartisan so that they can work collaboratively and effectively across all Ottawa wards, and with federal and provincial interlocutors. Establishing good governance at city hall will enable the development of an ambitious and progressive vision to make Ottawa a sustainable, inclusive, and innovative world-class city."
Article content
Jeff Leiper: "Climate change and affordable housing are facets of the same issue of growing sustainably and equitably. How we grow according to the principles of the new official plan will be the focus of my next term on council."
Dan Stringer: "How to salvage the LRT. The system basically works in about 15 places around the world. We need to hire some people from these places to analyze the problem and recommend solutions. However, it makes absolutely no sense to send back to city hall an incumbent who takes no responsibility for this historic disaster that took place on his watch. This $2.1 billion fiasco needs a fresh set of eyes, with proven management experience, if it is to be salvaged at all."
See all the latest municipal election coverage

Hear from municipal candidates in their own words
This article is available for free — outside of our paywall — because we believe this is a matter of crucial public interest. If you'd like to support us as we continue to provide journalism that matters for all Ottawans, please subscribe: https://ottawacitizen.com/subscribe/