Here's what the candidates had to say in our 2022 municipal election survey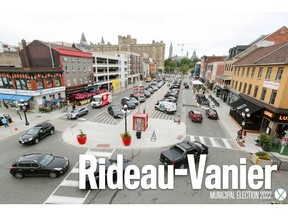 Article content
Quick facts about the Rideau-Vanier ward
Article content
Population: 50,330 (City of Ottawa, 2022 estimate)
Area: 9.01 square kilometres (City of Ottawa)
Article content
Incumbent: Mathieu Fleury, not running for re-election
Candidates running: 
Laura Shantz, Alex Osorio, Tyler Cybulski, Julie Fiala, Patrick Auguste, Jwane Izzetpanah, Burthomley Douzable, Stéphanie Plante, Hicham Boutaleb and Kim Leclerc
Where is Ward 12?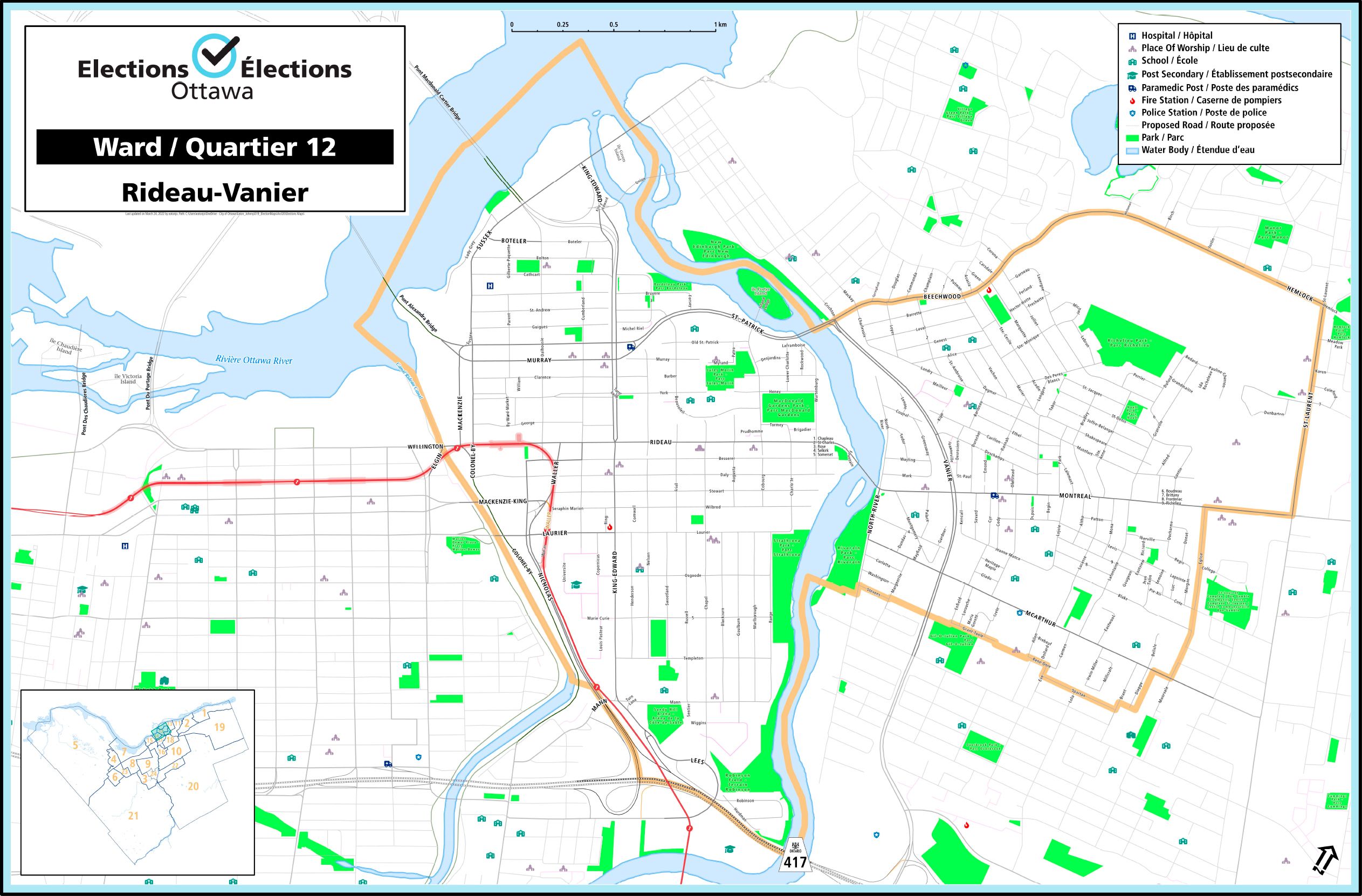 ---
SURVEY RESULTS
Do you reside within this ward?
Laura Shantz: Yes
Alex Osorio: No
Tyler Cybulski: Yes
Julie Fiala: Yes
Patrick Auguste: Did not participate
Jwane Izzetpanah: Yes
Burthomley Douzable: Yes
Stéphanie Plante: Yes
Hicham Boutaleb: Yes
Kim Leclerc: Did not participate
Why do you think you're the best person to represent your ward?
Laura Shantz: "We need new voices and diverse experiences at city hall for an inclusive, green future where residents are heard. My work with marginalized residents, my public transit and food security advocacy and my research and work in housing and homelessness show that I'm ready to make positive change for Rideau-Vanier"
Article content
Alex Osorio: "For 25 years, our family has served Rideau-Vanier through the Fire of God Community Outreach Centre with a variety of programs and services, serving up to 800 families each week. Strong work ethic and community-oriented — determined to make Rideau-Vanier a better ward for everyone"
Tyler Cybulski: "I have presented a vision for Rideau-Vanier that begins with addressing our largest, most important issues. I am committed to fixing our problems before we look to other community initiatives"
Julie Fiala: "I am a professor of humanities and art, where I teach in subject areas from fine arts to sciences. This means that the breadth of my knowledge is vast. I am a thinker and a doer, with a great deal of professional experience in real-world contexts"
Article content
Patrick Auguste: Did not participate
Jwane Izzetpanah: "I always say what needs to be said, I don't shy away from tough conversations and I do not give in to group think. Rideau-Vanier needs a councillor who is willing to speak up and will fight for what we deserve when we are getting the short end of the stick. I am the person who will do that"
Burthomley Douzable: "I am the best candidate because as a mother, an entrepreneur and a local resident, I live in the community and experienced the challenges. I understand their problems and believe that I can make a difference as a representative of Rideau-Vanier to make their voices heard and their needs understood"
Stéphanie Plante: "I have lived almost 20 years in Rideau-Vanier, which gives me a good understanding of the issues residents face every day. My professional and volunteer work to improve our democracy and teaching municipal governance at the University of Ottawa has taught me the value of citizen engagement and municipal powers"
Article content
Hicham Boutaleb: "Because I have no formal political experience, am well-informed and educated, creative, and angry"
Kim Leclerc: Did not participate
What is the most important issue in your ward? Why?
Laura Shantz: "The housing and homelessness crisis means that thousands of low and moderate-income residents of Rideau-Vanier struggle to find quality, affordable places to live. Intensification will see many more neighbours come to Rideau-Vanier and it is important that our neighbourhood remains affordable and welcoming to everyone, including families, students and seniors. We can get there by ensuring that new developments include affordable housing for renters and home buyers, by better maintaining our rental housing stock, by ensuring that tenants' rights are respected in development and by implementing evidence-based solutions to housing and homelessness. We need to ensure that those who are struggling to maintain their housing or who are unhoused are treated with dignity and compassion and can receive essential services throughout the city to prevent homelessness when possible and to ensure that those who are without a home do not become chronically homeless"
Article content
Alex Osorio: "There are many issues facing our ward, but the number one issue is safety. Residents are concerned with the growing state of homelessness, drug use and violence that have affected our downtown core. I am committed on day one to working with the Ottawa Police Service to ensure public safety. The state of our ward is in decay and things must turn around. Our residents deserve their safety — they want to feel safe — and it is a priority that our ward is safe for the betterment of everyone"
Tyler Cybulski: "I believe that we must finally solve our rapidly-expanding drug addiction and homelessness crisis in the downtown core"
Julie Fiala: "Rideau-Vanier is a complex and multi-faceted community. Increasing the quality of life of residents means different things to different people and changes street to street. However, this being said, the most immediate concern is tackling drug addiction which plays a big role in homelessness and contributes to mental health issues, crime levels and poverty. Many residents have noted increased public drug use and drug paraphernalia left behind in the streets"
Article content
Patrick Auguste: Did not participate
Jwane Izzetpanah: "The most important issue facing Ward 12 is the relaxed culture around homelessness and criminality in our community, tying up too many resources in management and not enough focus on fixing. As a result, we lose the competitive edge that other wards have; we do not get the opportunity to invest in our community and build a community where children can play outside, people can raise families and entrepreneurs can establish businesses. What is happening in Rideau-Vanier is not acceptable. Our residents are facing desensitization to high crime rates, needles on the sidewalks and overt drug use. My responsibility as a councillor would be to the people who live in and who have invested in Rideau Vanier to fix our problems, fight for more resources and build a community that is cleaner, safer and supports businesses"
Article content
Burthomley Douzable: "The most crucial issue in Ward 12 is the matter of shelters for the homeless. This is a very sensitive topic and also a recurring problem in this community. The number of people who require this service keeps rising, yet there aren't enough resources to appropriately handle and manage the situation. We will assist and support all initiatives that aim to develop community housing that can accommodate single-parent families, homeless people and immigrants. This increase in available permanent housing will help shorten the time spent in shelters, which are temporary housing"
Stéphanie Plante: "The most important issue is the lack of affordable housing and its effect on the safety of our streets. Many families making just enough to survive do not have the resources to afford a suitable home. Some in the direst of circumstances have to resort to shelters, making their living unpredictable and insecure. It is the root cause that has created many of the symptoms that negatively affect our ward. I will work on housing options for all: Rideau-Vanier has a diversity of residents but it has become unaffordable. We need to ensure the longevity and vitality of our public housing options and ensure that those who want to live here can afford to do so"
Article content
Hicham Boutaleb: "The vagrancy and homelessness problem that threatens the safety and security of all those involved. It is one concrete example of the careless buck-passing, 'not-my-problem' attitude that characterizes much of the mismanagement of the city. In Ward 12, there is a lopsided condensation of homeless shelters, substance abuse centres and The Salvation Army, all conveniently located around a large liquor store"
Kim Leclerc: Did not participate
Here are the candidates for the 2022 Ottawa municipal election

How and where to vote in the 2022 Ottawa municipal election
What is the most important issue citywide?
Laura Shantz: "Ottawa's key issue is how to become a more sustainable city — one that is prepared for the realities of a changing climate, that works for all residents and which makes use of data and best practices to deliver high-quality services. Ottawa will add 400,000 new residents by 2046 and we need to ensure that we grow into a green city with a high quality of life for everyone"
Article content
Alex Osorio: "I believe that the LRT and public transit are at the forefront of everyone's mind. There has been too much of an investment made by the city and the services are not up to par. We must work together to ensure that the city provides adequate and reliable transit services for everyone"
Tyler Cybulski: "Transit is an issue throughout the city. We cannot look at any particular area of the city and conclude that transit is working in that area"
Julie Fiala: "A lack of quality affordable housing. All three levels of government have a responsibility to address this crisis. A roof is not enough!"
Patrick Auguste: Did not participate
Jwane Izzetpanah: "My focus is on Rideau-Vanier Ward 12. If I am elected to represent my community, I have one goal: to make things better for the people living from Montreal Road to Rideau Street. To me, the issues facing our community are the most important and if you elect me my focus will be on Ward 12"
Article content
Burthomley Douzable: "The availability of affordable housing for all socioeconomic groups in Ottawa is a critical issue. This crisis, unprecedented and mostly caused by inflation, is affecting both families looking for their first home and those waiting for rent. Senior citizens and students are particularly affected by this crisis and run a greater danger of not being able to meet this essential need. In light of this, we may affirm that the crisis is a major problem for the City of Ottawa"
Stéphanie Plante: "I hear from many how hard it is to get a family physician. Many municipalities have put efforts into recruiting family physicians and those efforts have paid off. I want the city to consult with physicians to see how we can make Ottawa an attractive place for family physicians to work and stay. I will form a family doctor recruitment committee that will work with experts and the local faculty of medicine at the University of Ottawa to recruit, attract and retain family doctors in order to combat the shortage of primary care physicians in Rideau-Vanier and across the city"
Article content
Hicham Boutaleb: "The collapsing social and public contract that has been in place for generations and is now being auctioned off to the highest private bidder with the deepest pockets. If we don't take back our city from the smiling private looters, we will allow the disinheritance of our children and grandchildren from the blessings we enjoyed in this great land"
Kim Leclerc: Did not participate
This article is available for free — outside of our paywall — because we believe this is a matter of crucial public interest. If you'd like to support us as we continue to provide journalism that matters for all Ottawans, please subscribe: https://ottawacitizen.com/subscribe/