Several participants referenced Ottawa's last chief of police, Peter Sloly, as an example of someone who was "set up to fail."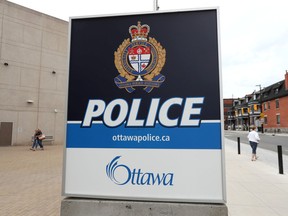 Article content
What do Ottawans want to see in their next police chief?
Article content
That was the core question posed at a community engagement session on Wednesday evening.
The virtual session was attended by less than 50 people, about half of whom were not participating because they were either observing or running the meeting.
Hector Addison, head of Hefid solutions, which was engaged by the board to run a community consultation process to gauge priorities for the new police chief, told participants the goal of the session was to encourage dialogue and hear diverse perspectives.
"We want to hear your views," he said.
Eli El-Chantiry, chair of the Ottawa Police Services Board, several members of which sat in on the virtual session, said it was an important step in the hiring of the next chief "to provide the community with a voice in this recruitment process."
Article content
Several participants at the session referenced Ottawa's last chief of police, Peter Sloly, who had a reputation as a progressive police reformer, but was ousted after police inaction during the "Freedom Convoy" protests, as an example of someone who was "set up to fail."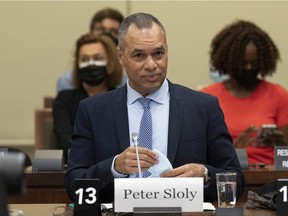 As chief, Sloly pursued a progressive agenda, but faced pushback both from within the police service, where he was seen as moving too quickly, and from the community, where activists felt he wasn't producing change fast enough.
"I think that Chief Sloly did a lot of things right just as much as a lot of things went wrong," session participant Andrea Blaustein said. "Part of what went wrong was not understanding the culture within OPS."
Blaustein added that, in her opinion, the next chief should come from outside the service.
Article content
"I'm not advocating for talent from the inside," she said. "I'm saying somebody who can understand it, but has not been in the middle of it, and I think that it would be far better to get somebody from the outside than from the inside."
Sloly was an outsider, a veteran Toronto cop with experience in the private sector — a factor that left him on the back foot when he arrived in Ottawa.
"The (next chief) should also know about the Ottawa region," said Fidelia Addison, who runs Hefid consulting with Hector, but shared her thoughts on the next chief at the session. "If you are gonna bring in someone from another area or region, then you have to be sure to take the time to educate them about the Ottawa region because this place is very diverse, very multifaceted."
Article content
Ultimately, several participants said, whoever becomes the next chief of the Ottawa Police Service will have to be up to the challenge of trying to lead the rank and file and ti execute a progressive mandate under a restricted budget.
It is an impossible task, some participants said.
"There can be no changes," Bailey Gauthier said. "You even saw that with Sloly having so much pushback … Even though he was the most progressive police chief Ottawa has ever had, he was set up to fail because of all the rules in place that allow that to happen. If you actually want meaningful change in police structures, which is, I would say impossible because it's built that way, but, if you actually want to go down that route anyway, it's going to be through the legislation."
Residents wanting to share their thoughts on Ottawa's search for its next police chief can also do so by filling out an online survey at letshearyou.ca/projects.