Petroleum producers are crafting their spending plans for the coming year, and two conflicting forces are at play: dropping oil prices and the falling loonie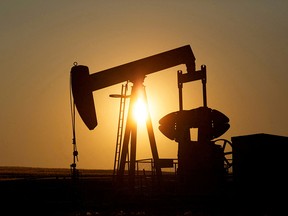 Article content
The annual season of Canadian petroleum producers crafting their spending plans for the coming year is now underway and it's arrived with two conflicting forces at play: dropping oil prices and the fallout from a declining loonie.
Article content
Benchmark U.S. crude prices have retreated from early June highs of US$120 a barrel to fall below $80 recently, amid mounting concerns of a looming global recession that could cut demand. West Texas Intermediate crude closed Friday at US$79.49 a barrel, down $1.74.
Article content
Analysts say the dip has taken some of the steam out of expected budget increases for 2023.
"This volatility in the markets with oil prices and stock prices is putting a lot of increased capital budgets on hold," said analyst Jeremy McCrea of Raymond James.
"There's just increasingly less confidence on where commodity prices are going here over the next year."
On the flip side, the loonie is falling against a rising U.S. greenback.
A lower Canadian buck bolsters the return for domestic crude and natural gas that's sold in American currency — and it's helping producers absorb some of the turbulence.
Article content
Earlier this week, Whitecap Resources became one of the first Canadian producers to release its spending plan for next year, announcing a capital budget of $925 million.
It expects to drill about 250 wells in Saskatchewan, Alberta and British Columbia, following Whitecap's blockbuster $1.9-billion acquisition of XTO Energy Canada in June.
Recession proof? Alberta economy expected to avoid Canadian GDP shrinkage

Whitecap Resources secures biggest takeover in its history, nabbing XTO Energy for $1.9B

As oil prices soar, Alberta's energy production to jump by 52% in value, top $163B this year
The takeover makes apples-to-apples comparisons between this year's budget and 2023 tricky; Whitecap's capital expenditures are pegged at $680 million in 2022.
Article content
On a conference call with analysts Wednesday, chief financial officer Thanh Kang noted every $5-a-barrel change in WTI alters Whitecap's funds flow by $110 million annually.
However, a five-cent drop in the loonie to 73 cents against the U.S. dollar recently has "cushioned" the company from falling oil prices, improving its cash flow levels by $135 million, he said.
Even with "significant volatility, the commodity price environment remains strong, especially in light of the weak Canadian dollar," said CEO Grant Fagerheim.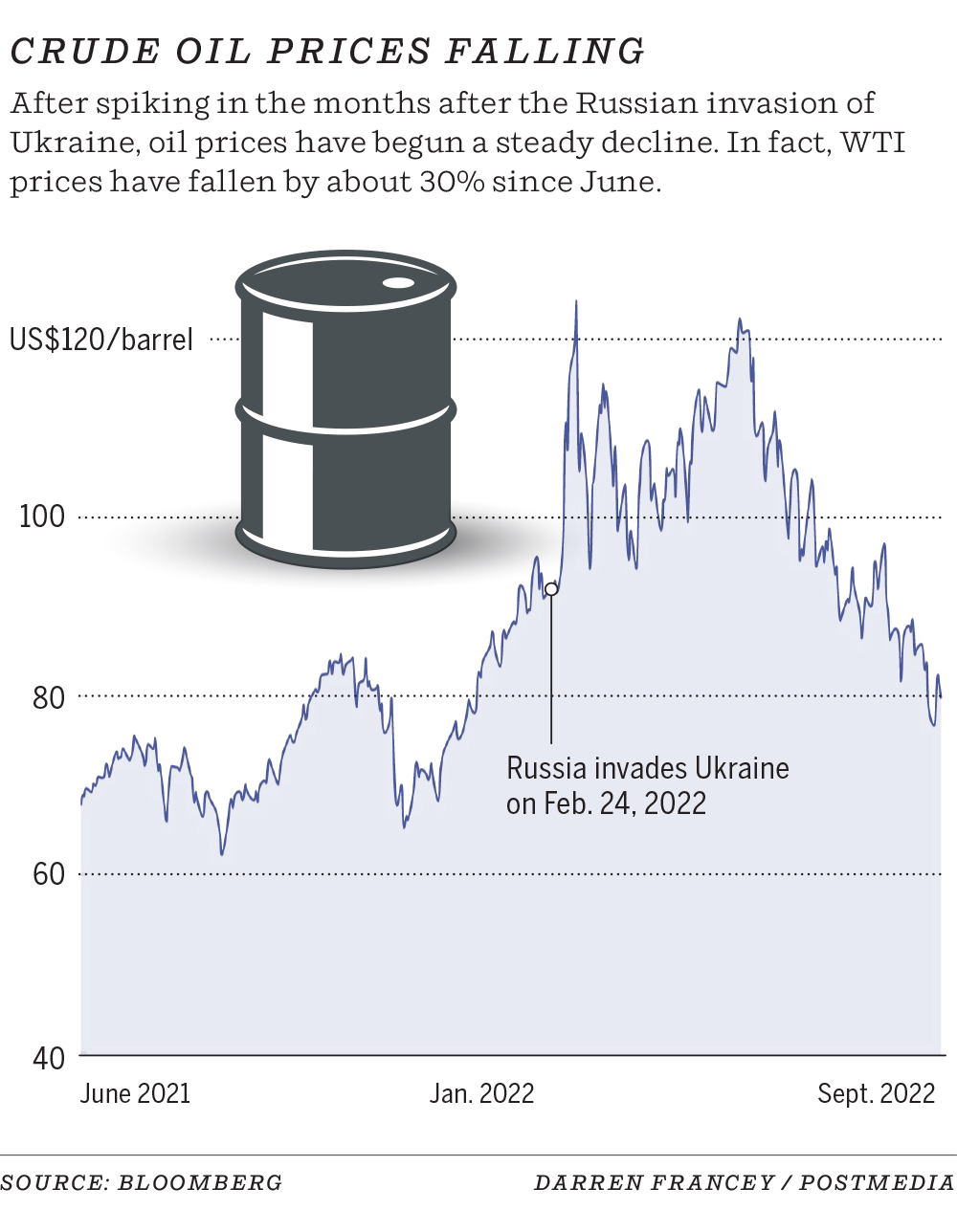 On Friday, executives with Birchcliff Energy gathered in Lake Louise for a planning session, including the preparation of its 2023 activities.
"We have more computer runs of different scenarios than you can shake a fist at. You just have so many variables," Birchcliff CEO Jeff Tonken said in an interview.
Article content
Analysts say volatility is the order of the day — and for the coming year — given the pressures from rising inflation, labour constraints, uncertain geopolitical forces and fears of a global recession.
Overall industry spending has climbed in 2022 with strong commodity prices, although it's still well off 2014 levels when crude prices previously topped $100 a barrel and major oilsands projects charged ahead.
During the second quarter of the year, industry capital spending on extraction hit $9.3 billion, its highest point since 2018, according to Statistics Canada.
Alberta Energy Minister Sonya Savage noted provincial land lease sales and drilling activity levels are also up, although the discount facing Western Canadian Select heavy oil has widened in recent months.
Article content
The province estimates oil and gas investment in Alberta this year will increase almost 35 per cent from 2021 levels.
"Our (provincial) budget is based on $70-a-barrel oil and our industry is profitable at even prices much lower," Savage said in an interview.
"I don't expect the oil price to remain under 80 bucks. I'm pretty sure it's going to (move) up and I'm not worried about the capital spend, either. The industry is pretty optimistic."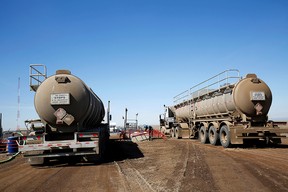 Precision Drilling Corp. CEO Kevin Neveu pointed out the Calgary-based company had 67 rigs working in Canada this week. That's just off the peak of 72 rigs active last winter, typically the busiest season for the sector.
He anticipates strong drilling activity will occur in the Montney formation and Clearwater heavy oil play next year. While oil prices are down, customers have "headroom to work with" as they've underspent their cash flow levels.
Article content
"We're expecting to see drilling and services demand picking up into 2023. I'd say it's kind of a minimum five per cent, maybe as much as 10 per cent," Neveu added.
While spending in the sector is projected to increase, part of that is being driven by inflation. Even if companies wanted to invest significantly more money, they are facing bottlenecks due to labour and equipment constraints.
"We are not expecting a step-change in activity," said oilfield services analyst Tim Monachello of ATB Capital Markets. "It's just a sort of modest growth."
And there's a positive force assisting the sector this fall — the rapidly declining Canadian dollar. The loonie fell to a two-year low earlier this week and dipped to 72.96 cents US on Thursday.
Article content
Even with oil prices declining, WTI crude prices are sitting near $110 a barrel in Canadian dollars, while Western Canadian Select heavy oil remains around $80, a report by Eight Capital said Friday.
"In Canadian dollars, oil prices are almost 40 per cent higher than what you would see in U.S. dollars, so it's quite significant," said Eight Capital analyst Phil Skolnick.
At Birchcliff, Tonken noted the company sells 87 per cent of its natural gas in U.S. dollars. He also anticipates natural gas prices will remain healthy next year.
As well, the company expects to be debt-free later this year, reducing some of the risks from unpredictable commodity markets and currency rates.
Tonken expects spending across the Canadian sector will be "measured and balanced" in 2023.
"I don't think you're going see a ton of growth. You will see some growth from some companies," he added.
"We are full of optimism … but we don't see giant drilling programs that are going to increase production materially."
Chris Varcoe is a Calgary Herald columnist.