A California jury convicted Chiu last March on conspiracy and drug charges. And earlier this month, U.S. district court Judge John A. Kronstadt sentenced the 44-year-old to 14 ½ years in prison.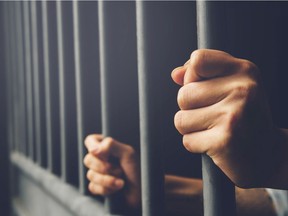 Article content
Until his arrest in 2019, Vancouver's Vincent Yen Tek Chiu used nicknames like "El Chino" and "Tiger of Mexico" when he sent messages via military-grade encrypted devices arranging for loads of cocaine, heroin and ecstasy to be transported over the Canada-U. S. border.
Article content
After his arrest while on vacation in Mexico in July 2019, he maintained his innocence though eventually claimed he was only a broker working for others to facilitate the movement of large amounts of illicit substances by tractor-trailer.
Article content
A California jury convicted Chiu last March on conspiracy and drug charges. And earlier this month, U.S. district court Judge John A. Kronstadt sentenced the 44-year-old to 14 ½ years in prison.
The U.S. Attorney's sentencing memo, obtained by Postmedia, said Chiu "led an international drug trafficking organization that spanned from Mexico to Canada, exporting hundreds of pounds of cocaine and heroin, with an estimated wholesale value of at least $4.5 million."
And the prosecutors said it was clear he "controlled every aspect of his lucrative and high-volume business: setting up the wholesale drug purchases and dictating the terms and price; managing the financials, including sending invoices for the product and orchestrating the money drop-offs; directing others to conduct quality testing of the product to ensure that it was 'high heat,' which was the type of cocaine he demanded; and arranging long-haul semi-trucks to transport the drug loads across the United States and into Canada."
Article content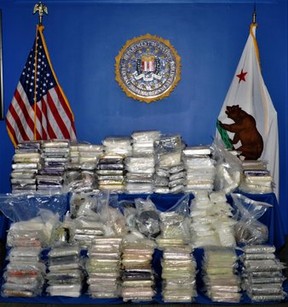 The U.S. Attorney had asked for a much longer sentence — up to 27 years behind bars.
Most of the documents Chiu filed for his sentencing are sealed in the U.S. court file. But one unsealed memo filed by his lawyer Louis Shapiro on Oct. 19 disputed the U.S. government's description of his client as a major drug kingpin.
"The government is trying to portray Mr. Chiu as a cunning leader of a drug organization while the defence is maintaining that he is a mere foot soldier who was taking marching orders," the memo said. "Before this case, he was running an honest real estate and property management business. Under the government's theory, Mr. Chiu magically transitioned overnight from the real estate field to the head of a drug trafficking organization."
Article content
In fact, Chiu was investigated by Vancouver Police for drug trafficking years before his arrest in the Los Angeles case.
Both he and his brother Richard were subjects of the VPD's Project Tar that probed drug traffickers who allegedly laundered cash through Silver International — the illegal Richmond bank that was the subject of the RCMP's ill-fated E-Pirate investigation. Neither brother was charged in the VPD case. Richard Chiu was found murdered and burned in Colombia in June 2019 — a day after he arrived in the South American country for meetings.
In the U.S. case, in early 2018, Vincent Chiu unwittingly met with undercover police and others who were co-operating with U.S. law enforcement "to co-ordinate the exchange of cash and cocaine."
Article content
On Jan. 21, he asked for 150 kilograms and offered a $100,000 down payment two days later. The cash was handed over by a Chiu associate to an undercover RCMP officer in Burnaby on Feb. 1, 2018, the U.S. court documents said.
There were other meetings throughout the spring and summer of 2018 and concerns expressed when some of the drugs were intercepted by police. Chiu was intercepted telling someone that one of the people he had been negotiating with might be working for the U.S. Drug Enforcement Administration.
The RCMP's Federal Serious and Organized Crime section worked with their U.S. counterparts during the cross-border undercover operation.
FSOC Superintendent Richard Bergevin said Thursday that the "highly complex investigation spanned across two nations and several jurisdictions."
Article content
"Its success serves to demonstrate our collective commitment to serving and protecting the people of our nations, and the international community from the most serious threats posed by transnational criminal elements," he said.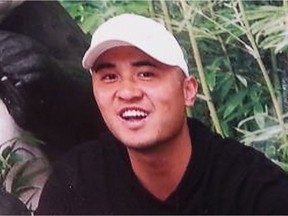 Meanwhile others charged in the case have also been convicted and sentenced, including Vancouver resident Anthony Louis Lam, who is now serving four years in the U.S.
But another Vancouver man charged in California along with Chiu — Wolfpack gang associate and former Realtor Ricky Korasak — remains a fugitive from both American and Canadian authorities.
Twitter.com/kbolan
Illicit cannabis sellers on Vancouver Island targeted by government

Crime on B.C. streets: Lawlessness made worse by government policy not to remand repeat, violent offenders
---
More news, fewer ads: Our in-depth journalism is possible thanks to the support of our subscribers. For just $3.50 per week, you can get unlimited, ad-lite access to The Vancouver Sun, The Province, National Post and 13 other Canadian news sites. Support us by subscribing today: The Vancouver Sun | The Province.