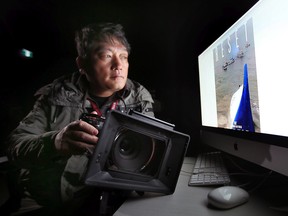 Article content
It was the spring of 2014, and University of Windsor film professor Min Bae was in his native South Korea at the time of the worst maritime disaster in the country's history.
Article content
The capsizing and sinking of the MV Sewol ferry resulted in the deaths of 304 people — 250 of them high school students.
Article content
"Just one day before, I arrived in Seoul. At the time, my wife was pregnant," recalls Bae. "The next morning, when we were at the clinic, we saw it on the news.
"We both became emotional. We were celebrating having a baby, and at the same time, there were so many families that suddenly lost their children."
South Korea's reaction to the tragedy inspired Bae to pick up his camera and start working — recording material that would eventually become his latest documentary, RESET.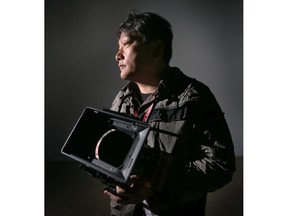 Bae conducted numerous interviews and collected various voices, from the responses of the public to the shock, sadness, and eventual anger of those who lost loved ones. "I was very close to the city where it happened," he explains.
Article content
"When the accident happened, the government tried to cover it up," Bae states. "I was very curious why they were covering. For what purpose? That's how I started."
For Bae, RESET is a chronicle of trauma. "One of the main subjects, he was a fisherman before the accident happened. He lost his daughter, and he became a YouTuber. The film is kind of following his journey."
Despite the heavy nature of the material, Bae says he does not consider RESET to be an investigation, and he tried to treat the material in a detached manner. "I kind of stepped back… I did not want to make the camera a power tool."
WIFF secures huge federal funding boost

Media City film selected for Toronto, New York film festivals

Windsor filmmakers prepare for Vampire Zombies… From Space!
Bae says some of the interviews were the result of two years of trust-building with the subject. "They slowly opened up and told me their stories."
Article content
Completed and released earlier this year, the 105-minute Korean-language film has already earned recognition. It's been long-listed for an award by the Director's Guild of Canada, and is set to be screened at the prestigious Reelworld Film Festival in Toronto in October.
Bae says he has also submitted the documentary for possible screening at the Windsor International Film Festival. "I'm hoping to show it at more festivals, and also find distribution."
For more information about RESET, visit resetmovie.com.
Related