Article content
Over generations, the hospitality and tourism industry in border cities such as Windsor has enjoyed a steady influx of visitors and their dollars from the American side of the border.
Article content
Windsor and Detroit — its U.S. counterpart across the river — went so far as to advertise themselves for many years as a "two-nation destination."
Article content
That came to a crashing halt when the COVID-19 pandemic emerged and essentially shut down all leisure travel at both the Detroit-Windsor Tunnel and Ambassador Bridge — North America's busiest trade crossing.
"Without question (the local tourism industry) was hit first and hardest," said Gordon Orr, CEO for Tourism Windsor Essex Pelee Island. "It literally happened overnight.
"For border cities like ours, we also know it will take the longest to recover."
For hotels, restaurants, wineries, shopping venues and casinos such as Caesar Windsor — all currently remain in "reopening mode, not recovery mode," he said.
Article content
"For a border community (the impact on tourism) is even more significant because the border is still not fully open," Orr said. "You have to be double vaxxed and there are still restrictions such as the ArriveCan app. The hassle — or perception of one — means the American visitors are not coming over like they once were.
"In our community, that previously was 33 per cent of our business market. The pandemic killed spontaneous travel from the U.S. It has slowly been getting better, but make no mistake it is nowhere near pre-COVID numbers."
Orr joined a Windsor contingent at the North American International Auto Show last week in Detroit, trying again to promote the two-nation destination.
Article content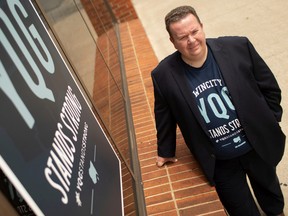 Meanwhile, Caesars Windsor, with over 2,500 employees, often attracted up to 50 per cent of its customer-base from the U.S. side of the border, but the pandemic wiped that out.
Following a lengthy pandemic closure, the casino has been back in full operation for months, but roughly half of its employees have still not been called back to work, Orr said.
"You have a situation where that facility relied on American visitors and had a business plan built on that," he said. "Domestically, they have grown their numbers, but the border (restrictions) is affecting their bottom line and business."
HELP WANTED: COVID-19 pandemic provides impetus for re-shoring of manufacturing

HELP WANTED: Pandemic provides new opportunities for the lucky ones
Hotels across the Windsor area remain on average at only 40 or 50 per cent capacity, Orr said.
Article content
"That's still 10 per cent higher than it was last year, but that gives you an indication how hard they were hit during the first year of the pandemic," he said.
Industry experts have estimated the tourism industry across Canada may return to normal until 2024 or 2025, Orr said.
"But for us the border is so significant," he said. "We can't have another step backwards. The path to reopening has to continue so people can cross without restrictions. As long as ArriveCan is in place for border communities like ours that will present challenges and the return of American visitors we once enjoyed."
Editor's note: This article was first published on Sept. 30, 2022.