Featuring a superb central performance by Marci T. House, Harlem Duet dives directly into provocative arguments about race.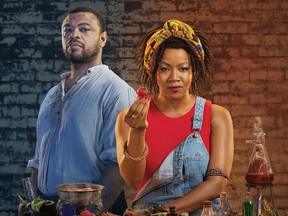 Reviews and recommendations are unbiased and products are independently selected. Postmedia may earn an affiliate commission from purchases made through links on this page.
Article content
Harlem Duet
When: To July 17
Article content
Where: Sen̓ákw/Vanier Park
Tickets & Info: From $27 at bardonthebeach.org
What if Othello's first wife had been Black? What if Othello had left her for white Desdemona? And what if the setting were not 16th-century Venice and Cyprus but 20th-century Harlem and the antebellum American South?
Canadian playwright Djanet Sears imagines those transformations and more in Harlem Duet, making its Vancouver debut at Bard on the Beach as the festival continues to seek more textual and cultural diversity, complementing Shakespeare's canon with plays that riff on the Bard.
Featuring a superb central performance by Marci T. House, Harlem Duet dives directly into provocative arguments about race. House plays Billie, a graduate student whose husband Othello (Donald Sales), a professor at Columbia, has left her for Mona, a white colleague whom the audience never sees. She exists only as an offstage voice.
Article content
Most of the play takes place in 1997 in their Harlem apartment at the symbolic corner of Martin Luther King and Malcolm X Boulevards. The play's perspective is primarily Billie's. Deeply depressed by the breakup of her marriage, she vents her jealous rage in conversations with her landlady Magi (delightful Liza Huget) and sister-in-law Amah (Marsha Regis).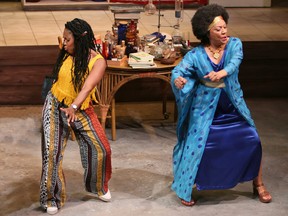 Billie feels doubly betrayed. Othello's leaving her for a white woman confirms all her ideas about how the American racial deck is stacked. In her eyes he is not only an adulterer but a race traitor. He agrees that racism is everywhere in his life and profession, too, but stakes his claim for liberal humanism. "At a deeper level we're all the same," he insists. "I'm not my skin."
Article content
It's hard to feel much sympathy for Othello when he shows little sensitivity for Billie's feelings. At the same time, Billie's articulate feminism becomes overwhelmed by what even her Black women friends consider her obsession with race, and she develops a murderous plot to revenge herself on Othello and Mona via the infamous handkerchief.
When Billie's estranged father Canada (Tom Pickett) arrives from Nova Scotia, his character and Pickett's gently charming performance provide a counterweight to Othello's abandonment of Billie, what the play suggests is a long history of Black men's betrayals of Black women. Interpolated within the contemporary action are scenes from a slave plantation and a 1920s Harlem theatre in which House and Sales play couples with direct parallels to Billie and Othello.
Article content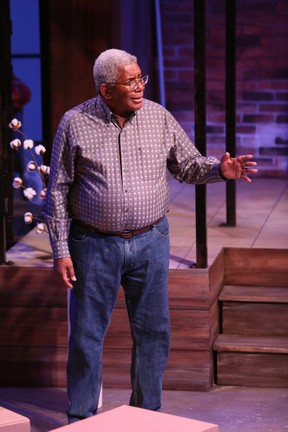 Although director Cherissa Richards integrates those flashbacks relatively smoothly into the apartment set, mostly via costume changes — set and some beautiful costumes by Rachel Forbes — what is happening in them is never entirely clear. The configuration of the stage in Bard's small tent, a long linear set with the audience seated in a semicircle, makes for some awkward sightlines and too many moments when we're watching actors' backs. Also unclear are many of the voice-over speeches preceding each scene. I could make out Martin Luther King, Abraham Lincoln, and Langston Hughes, but the rest are drowned out by the evocative music of onstage bass guitar (Alexander Boynton, Jr.) and violin (Marlene Ginander).
None of that interferes with the play's primary story. As in Shakespeare, gnawing jealousy and murderous rage threaten to destroy the central character along with the targets of the revenge. That way madness lies. Marci House's performance powerfully elaborates Billie's struggle with her growing madness, exacerbated by the chronic wasting disease of racism.