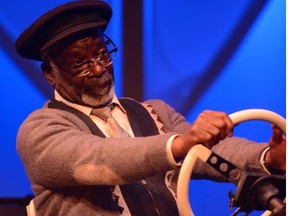 Reviews and recommendations are unbiased and products are independently selected. Postmedia may earn an affiliate commission from purchases made through links on this page.
Article content
Stage West's production of the Pulitzer Prize-winning play Driving Miss Daisy is a glowing example of ensemble acting at its finest.
Article content
As Hole Coleburn, the play's humble but proud chauffeur, award-winning British thespian Joseph Marcell may be the headliner of Stage West's show, but he is not the star. He is far too gracious an actor to let that happen. This is a production where three talented and seasoned actors are working together at the height of their crafts to bring a regal sensitivity to a very slight drama.
Article content
Marcell is joined by Maureen Thomas as the spirited southern Jewish widow Daisy Werthan and Christopher Hunt as her frustrated son Boolie, under the careful but unobtrusive direction of Jan Alexandra Smith.
Driving Miss Daisy is the story of what happens when 72-year-old Daisy wrecks yet another of her cars and her son decides she needs a chauffeur. Actually, it's the insurance company that decides she needs a chauffeur, but Boolie is in complete agreement. Hoke has been a chauffeur in the past but because he is in his 60s, he's found himself unemployed for some time. Daisy, who is afraid people at the synagogue will think she is flaunting her wealth, is adamant she'd rather take the bus than have a chauffeur, but Hoke is now on Boolie's payroll.
Article content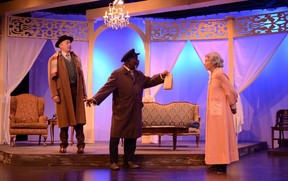 It's this clever scenario that playwright Alfred Uhry uses to pit the ornery, wealthy white woman against the poor but dignified Black man to see just how long it takes before they become the best of friends. The budding of that fragile friendship is what gives Driving Miss Daisy its charm, especially because Marcell and Thomas are so invested in their portrayals of these characters.
Initially, Marcell gives Hoke a jaunty kind of arrogance, not just in his gait but in his speech. He knows his worth, but he also knows what people expect of him. He's never subservient but he is respectful. He's funny but never the clown and he's tactful, honest, compassionate and kind.
Hoke wins over Boolie much faster than he does Daisy. The scenes in which he gets Boolie to give him a raise are hilarious. Daisy proves to be the most annoying of backseat drivers and Hoke handles her just as cannily as he does Boolie.
Article content
Daisy explains she was an elementary school teacher and that helps establish how Thomas approaches her. At first, she treats Hoke as she would a student but as the friendship develops, she softens not just her voice but her whole demeanour so that when Daisy confesses to Hoke that he is her best friend, it's a devastatingly beautiful admission.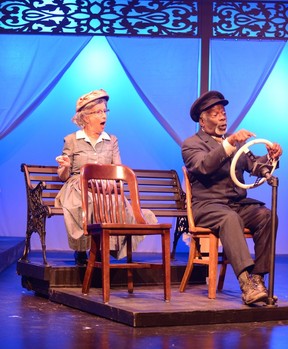 Having written the play in 1987, Uhry doesn't ignore the racial tension that existed in America, especially in the 1960s and '70s. Marcell shows the sting that Hoke feels the few times Daisy's ingrained prejudices surface. Hunt, who essentially plays the comic relief for much of the play, has one of its most powerful moments when Boolie explains why he can't go to a dinner honouring Martin Luther King. There is so much pain in Hunt's performance and it is a perfect contrast to another great scene involving all three actors and a can of salmon.
The play follows Hoke, Daisy and Boolie over 25 years and Marcell, Thomas and Hunt show their aging by stooping and shuffling a little as time passes until the achingly beautiful final scene where they are all so much older and frailer.
With Marcell, Thomas and Hunt in the driver's seat, this is an 88-minute trip worth taking. Driving Miss Daisy runs at Stage West until Nov. 13.