Social media has exploded with reports of students who have contracted COVID-19 and calls for classes to be available online so sick students don't feel they should attend classes in person.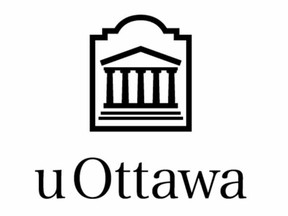 Article content
Students and professors are asking the University of Ottawa to make masking mandatory again following reports that many people on campus are coughing and sneezing or have tested positive for COVID-19.
Article content
How many have tested positive remains unclear as Ottawa Public Health does not track COVID-19 numbers from schools, including post-secondary institutions, but social media has exploded with reports of infected students and calls for classes to be available online so sick students don't feel they should attend classes in person.
Article content
Griffin De Giacomo, now in his final year of political science, said one of his classes has about 150 students and he counted only three wearing masks. He tested positive on Tuesday and was in self-isolation.
"There should have been measures in place to keep us as safe as possible," Di Giacomo said. "I think people are going to class when they're sick."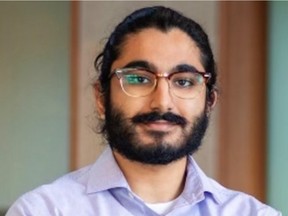 Students are sitting shoulder-to-shoulder in large lecture halls, said Armaan Singh, president of the University of Ottawa Students'​ Union.
Article content
"There is no proper tracking, but we have been hearing that students have been showing up on campus with COVID," he said.
Some students feel pressure to be on campus even when they're sick because they can't watch classes online and they're under financial pressure to do well, Singh said. Tuition has increased by five per cent this year for out-of-province students and by seven per cent for international students, he added.
The students' union campaigned for a safe return to campus in August, including mandatory masking, but the administration chose not to listen, Singh said.
"We know mask mandates worked last year. It's really frustrating to see the university is continuing to choose inaction."
The Association of Professors of the University of Ottawa has heard concern from its members about the lack of communication regarding safety plans for the return to campus.
Article content
The association has forwarded three recommendations to administrators, including a call for "a return to collegial decision-making" when it comes to health and safety and to provide at least KN95 masks, especially where there is close contact.
The professors want the university to mandate masks in common spaces until the R value in Ottawa is less than 1. (The R value is a way of rating a disease's ability to spread. If the R value is higher than one, then the number of cases keeps increasing, if less than 1, they are decreasing.) They also want masks in place until the concentration of COVID-19 in wastewater drops, hospitals have more capacity and children under five have had opportunities to be vaccinated.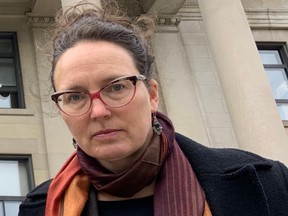 President Susan Spronk said the professors' association is making carbon dioxide monitors available to its members to test the adequacy of ventilation in learning spaces on campus. As of Thursday, 22 members have asked for monitors.
Article content
Epidemiologist Raywat Deonandan, an associate professor in interdisciplinary health sciences at the university, feels it's a mistake not to mandate masks on campus at this time.
"Other universities have mask mandates, so this is not an unusual request," he said.
"We have high rates of transmission, a removal of restrictions in other parts of society and slow uptake of vaccine boosters. COVID-related hospital usage remains high, so it's irresponsible to be contributing to the strain on the health-care system when a simple, safe police choice like masking can reduce that strain."
Some staff and students are also immunocompromised and vulnerable and need to be protected as best as possible, Deonandan said.
Article content
"Some professors are being asked to teach in person, but are not being given the best tools possible to protect themselves against infection. I worry for the immunocompromised ones — some are colleagues I know well — who must plead with their students to wear masks lest their personal health be jeopardized."
This is happening as vaccine mandates have been discontinued, so the responsible thing would be to take the burden off individual staff members and make it a campus-wide policy, he said.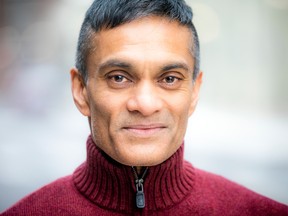 In a statement, uOttawa said wearing masks in classrooms was highly recommended and students experiencing COVID symptoms should self-isolate.
The university is strongly recommending that professors record classes and share lessons with those who can't make it to class, a spokesperson said. The university is also strongly encouraging all members of the campus community to receive every vaccine dose for which they are eligible, and for those who experience symptoms to do the Ontario self-assessment and get advice if they have symptoms.
Article content
"The university has taken various steps to limit and monitor the spread of COVID-19. These include improving ventilation systems, more frequent cleaning, and regular testing of wastewater on campus," a spokesperson said.
It would help if all professors posted their lectures online so ailing students could self-isolate, but it's up to the individual professor, De Giacomo said. Of three courses he's taking, only one has recordings available. He considers himself lucky that friends in the other two courses are sharing notes with him.
Some universities have mandated masks this fall. Western University in London, Ont., for example, requires students and staff to wear medical-grade masks in instructional spaces such as classrooms, labs and seminar rooms, but not in residence buildings, libraries and food establishments and for fitness, music and theatre.
Article content
Carleton University is telling students that masks are "strongly recommended," particularly in indoor settings where physical distancing cannot be maintained.
Although proof of vaccination is not required to access Carleton's campus or participate in in-person activities, it may become necessary to bring back proof of vaccination requirements on short notice if the situation and public health advice changes, Carleton has warned.
COVID-19: No new deaths, falling indicators are levelling off, OPH says

Kurl: Canadians lament their crumbling health-care system but the alternatives are far from clear