House prices in Ontario have almost tripled in the past 10 years, growing much faster than incomes. Affordable housing is the biggest problem facing Ottawa today.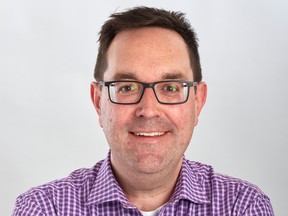 Article content
The Citizen invited candidates in the Oct. 24 municipal election to share their thoughts:
Article content
There's plenty of talk these days about building more homes, but not enough talk about how to support this growth with infrastructure and amenities.
Article content
We urgently need another source of funding to help build the roads, transit, libraries, recreation centres and everything else that makes a healthy community. We're falling behind and the rising construction inflation is making the problem worse.
Currently, we fund city infrastructure in new communities (such as roads, fire stations and swimming pools) primarily through development charges — essentially a tax on every new home and apartment that adds to its cost. A new single home in the suburbs gets a development charge of $40,461; a townhome $31,733; a two-bedroom apartment $21,747.
Article content
We could increase those charges, but that would affect affordability and is unfair to new homeowners because they then carry the burden of these taxes through their mortgage for years to come. We could also boost property taxes to pay for growth-related infrastructure, but this would not only be incredibly unpopular, it would create its own problems around equity and affordability.
Here are the candidates for the 2022 Ottawa municipal election

How and where to vote in the 2022 Ottawa municipal election
Anyone who says we can solve the problem by "stopping growth" hasn't been following federal or provincial politics lately. Both levels of government want to increase the rate of growth, not decrease it. The Ontario government wants to double the number of homes and apartments being built, to 1.5 million homes over 10 years. If you think Ottawa is growing fast now, imagine twice as much construction in your community as you see now.
Article content
An infusion of cash from the province or federal government could help cities such as Ottawa catch up on our infrastructure. Ontario funded the Hazeldean Road expansion as a stimulus project after the financial crisis in 2008. How about another transfer of funds so that the city can quickly complete transportation projects such as Robert Grant Avenue and Carp Road in Stittsville?
We also need a commitment from the province to build more schools, and provide funding for doctors for all the new families who are moving into our community.
Every month, more people experience the housing crisis: young people trying to rent or buy their first home; seniors looking to downsize; new Canadians looking for a place to live close to their workplace.
Article content
House prices in Ontario have almost tripled in the past 10 years, growing much faster than incomes. Racialized, Indigenous and marginalized people face even bigger barriers to housing. There are more than 10,000 families on the waiting list for social housing.
It is the biggest problem facing Ottawa today. It has been central in much of my work at city hall, especially as co-chair of the Planning Committee. We need all three levels of government working in lock-step to solve the housing crisis and build complete communities.
Please share your thoughts with me at [email protected].
What's the biggest municipal election issue in Ward 6 – Stittsville?
This article is available for free — outside of our paywall — because we believe this is a matter of crucial public interest. If you'd like to support us as we continue to provide journalism that matters for all Ottawans, please subscribe: