Scott Lunny, USW director for Western Canada, said this is about having a seat at the table and more of a voice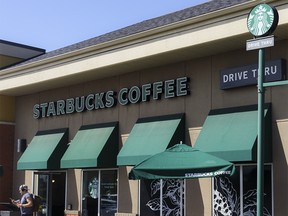 Article content
A southwest Calgary Starbucks is the first in Alberta to become unionized.
Article content
The majority of the 32 employees at the 150 Millrise Blvd. S.W. location voted through mail-in ballot to join the United Steelworkers, with the ballots counted on Tuesday.
Scott Lunny, USW director for Western Canada, said this is about having a seat at the table and more of a voice.
"The baristas in Calgary are joining the growing number of Starbucks workers across North America who are organizing for better working conditions and wages," he said.
Article content
He added five Starbucks stores in Lethbridge are also currently voting on whether to join the USW. The union also represents employees at Starbucks locations in Victoria, Surrey and Langley, B.C., as well as locations in the U.S.
This follows a failed unionization attempt at the Chinook Centre Starbucks in March that was delayed through an appeal process following a January vote.
"From the beginning, we've been clear in our belief that we are better together as partners, without a union between us at Starbucks, and that conviction has not changed," a spokesperson for Starbucks Canada said in an email Wednesday.
"We continue to respect our partners' (employees') right to organize. We will respect the process and will bargain in good faith guided by our principles. We hope that the union does the same.​"
Twitter: @JoshAldrich03