The attack may be linked to organized crime, police say.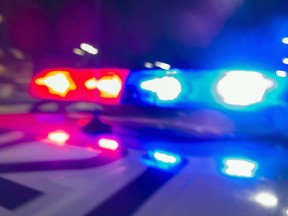 Article content
One man is reportedly dead after being shot at a Laval restaurant Wednesday evening, police said.
Article content
Multiple 911 calls were placed around 7:25 p.m. to report the shooting, Laval police spokesperson Geneviève Major said.
A 42-year-old man was having dinner at La Perle Vietnamienne restaurant, on Laurentides Blvd. in the Vimont district, when one or more suspects entered the building. The suspect — or suspects — headed for the man and shot him before fleeing the scene, Major said.
The victim was in critical condition when taken to a hospital, where he died, according to reports.
The attack might be linked to organized crime, Major added. If that's the case, the investigation would be transferred to the Sûreté du Québec.
Citing unidentified police sources, La Presse and TVA Nouvelles both identified the victim as Bernard Cherfan, a businessman who allegedly has ties to members of organized crime.
Police seek female suspect after altercation near Rosemont daycare

Montreal, brace yourself for a summer of roadwork