RCMP say the search is ongoing for a man who remains missing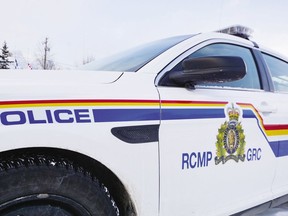 Article content
Two people are now confirmed dead after a boat capsized near Canmore, after a second body was recovered Monday afternoon.
Article content
Four people were in the boat on Spray Lakes Reservoir, about 25 kilometres south of Canmore, when it capsized around 10 a.m. Sunday, according to RCMP. One occupant was found dead later Sunday after police arrived, while one survived and two others remained missing.
RCMP confirmed Tuesday a second body was recovered around 3 p.m. on Monday, confirming the deceased man was one of the two missing boaters.
Kananaskis Emergency Services, Alberta Conservation officers, RCMP officers and a cadaver dog are all involved in the search effort as crews attempt to locate the man who remains missing. Boats and helicopters continue to scan the reservoir.
The survivor was in severe shock and was attended to by victims' services personnel on-scene on Sunday, police said.
Police haven't released the identities of the boat's occupants.
Twitter: @michaelrdrguez