Along with the extra pandemic costs, Elections Saskatchewan had to spend more dollars to prepare for an early election call.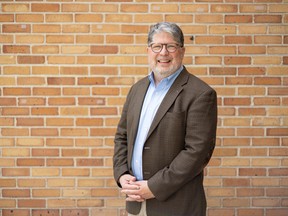 Article content
Saskatchewan's Chief Electoral Officer is reporting the province spent roughly $30.5 million for the last election as it grappled with unexpected COVID-19 costs and had to suspend modernized advanced voting services.
Article content
In a recent report tabled in the legislature, Elections Saskatchewan said unexpected costs totalled nearly $6.9 million as it prepared for and delivered the 2020 election, with the bulk of those extra costs used to mitigate COVID-19 risks and expand the option to vote by mail
"Some things changed, and so the costs in the end were higher than we anticipated," said Chief Electoral Officer Michael Boda in a recent interview. "There were COVID costs, and we had to make sure that we could provide to the stakeholders a safe election in order to allow them to participate in what is their constitutional right of voting."
The organization had originally planned to spend $25 million, but the pandemic and preparations for an early election call meant it had to spend more.
In its report, Elections Saskatchewan spent roughly $2.3 million to mitigate COVID-19 risks, $2.2 million to expand the vote by mail program, $1.7 million to prepare for an early election call and $703,000 on modernized advanced voting services that it had to suspend.
The report said Elections Saskatchewan was preparing for the possibility of a spring 2020 election following substantial public and media speculation. However, the province instead had the election in October because of rising COVID-19 concerns that spring.
The remaining $16 million was spent on central administration, $4 million on field administration, $3.7 million on poll officials, $2.9 million on returning office staff and $3.6 million on reimbursements to registered political parties, candidates and auditors.
Article content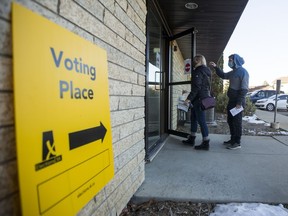 Boda said the organization has seen the cost of elections increase in Saskatchewan over the past few cycles. In some cases, that increase was 50 per cent, he said.
He said Elections Saskatchewan managed to "flatline" spending when compared to 2016 levels. Had the pandemic not happened, the organization would have spent $23.6 million, which would have been in line with 2016 spending.
"If you look at it internationally and jurisdictions across the country, Saskatchewan is not unique in the fact that there have been increased costs," he said. "I think we are unique in that we are focusing on how to manage those costs going forward."
Like other democratic systems in Canada, Elections Saskatchewan reimburses political parties and candidates a portion of their costs if they receive enough votes.
According to the report, the Saskatchewan Party spent $863,802 and was reimbursed $420,783. The NDP spent 974,306 and was reimbursed $484,284.
Additionally, Saskatchewan Party candidates spent $2.32 million and was reimbursed $1.35 million. NDP candidates spent roughly $1.97 million and was reimbursed $1.12 million.
Political parties have expense limits of $1.07 million and candidates have expense limits of $62,000 each. Only the constituencies of Athabasca and Cumberland have a higher limit of roughly $82,800 each.
Political parities can be reimbursed 50 per cent of expenses and candidates can be reimbursed 60 per cent if they receive 15 per cent or more of the vote.
Article content
The remaining Buffalo Party, PCs, Greens and Liberals were not reimbursed because they didn't meet the 15-per-cent threshold. However, the Buffalo Party was reimbursed $18,100 for candidate expenses because some of their candidates met the threshold.
The Saskatchewan Party won the 2020 election, sending 48 MLAs to the Legislative Assembly. The NDP's sent 13.
The news seems to be flying at us faster all the time. From COVID-19 updates to politics and crime and everything in between, it can be hard to keep up. With that in mind, the Regina Leader-Post has created an Afternoon Headlines newsletter that can be delivered daily to your inbox to help make sure you are up to date with the most vital news of the day. Click here to subscribe.