"That whole criteria, it needs to be reworked so that those units aren't sitting vacant and the income scale being used to set those rental rates, that needs to be reconsidered also."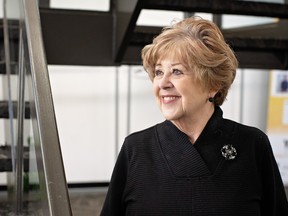 Article content
As Saskatchewan mayors call on the province to review its social housing program, the Saskatchewan Housing Corporation (SHC) says it's always trying to find ways to reduce the number of affordable housing units sitting vacant.
Article content
"The housing corporation continually works with communities and its housing partners to find ways to best use our housing stock and making sure we meet the changing needs of Saskatchewan residents," Roger Parenteau, executive director of housing operations for the SHC, said in an interview Tuesday.
In the past couple years, the SHC has lowered the age limit for seniors housing and partnered with third-party support agencies to better utilize the province's affordable housing stock. It has also expanded the asset level for income for seniors housing from $250,000 to $300,000 to people can have more assets and still be eligible for housing and waved the income and asset eligibility limits for people with disabilities that require fully accessible units.
"We continue to have conversations with our housing groups and get feedback from them as well as municipalities," Parenteau said.
But even so, the province has consistently been at a vacancy rate of 19 per cent since 2017, which he said is in line with the Saskatchewan Urban Municipalities Association's (SUMA) claim that there are currently about 3,000 vacant units across the province.
And the province's mayors say the work being done now is not enough.
"It is time to have a significant review of the program," Randy Goulden, longtime Yorkton councillor and president of  SUMA, said in an interview Tuesday.
"That whole criteria, it needs to be reworked so that those units aren't sitting vacant and the income scale being used to set those rental rates, that needs to be reconsidered also."
Article content
In addition to the news release issued by SUMA last week, which called for the review, she said the association is in a constant state of advocacy around affordable housing, especially as it relates to mental health, addictions and domestic violence.
Goulden said SUMA has had conversations with new Minister of Social Services Gene Makowsky, as well as other provincial government ministers. Affordable housing vacancy rates is brought up regardless of the portfolio of the minister they meet with.
"They understand the need and they are going to be continuing to work at it and we thank them for that, but now we would ask that there be something concrete that we could work together with," she said.
While the SHC is always reviewing its policies, Parenteau said "there's always the possibility" of doing a further review of the eligibly criteria. He also highlighted the challenges to filling affordable housing units.
"A lot of the times the housing stock that is vacant it doesn't necessarily match the needs or the preferences of the applicants that are looking for housing in the community, typically because of size and location," he said.
"People may not want to live in a certain neighbourhood or a certain community in rural Saskatchewan."
For Goulden, the key is a meaningful partnership with municipalities, among which this is an ever-growing area of concern regardless of whether its a big city, town or village, and going above and beyond the status quo to find solutions.
"We know that having that stable, reliable and a safe place to live is a foundational need," she said, adding SUMA will keep fighting to keep this issue on the "front burner."
The news seems to be flying at us faster all the time. From COVID-19 updates to politics and crime and everything in between, it can be hard to keep up. With that in mind, the Regina Leader-Post has created an Afternoon Headlines newsletter that can be delivered daily to your inbox to help make sure you are up to date with the most vital news of the day. Click here to subscribe.