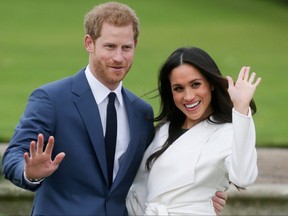 Article content
Even as an obscure TV actress, Meghan Markle was a royal pain.
Article content
The Duchess of Sussex was reportedly furious over her 2017 Vanity Fair cover that broke the news about her relationship with Prince Harry.
Article content
She believed the cover was racist.
According to the Daily Mail, Markle took exception to the cover line: She's Just Wild About Harry. The song was a blackface number performed by Judy Garland and Mickey Rooney in 1939's Babes in Arms.
Valentine Low's new book, Courtiers: The Hidden Power Behind the Crown, details the episode that offers a preview of Megxit.
"(Harry and Meghan) tried to get it changed online, because (they thought) it had been racially motivated," a source said in an excerpt, published in the Daily Mail.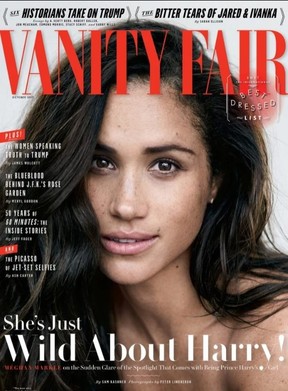 The dour duchess even wanted to fire her new flack over the cover, Keleigh Thomas Morgan of Sunshine Sachs. It was a far cry from when the popular glossy first approached.
Article content
Markle was said to be ecstatic. But her tune soon changed when it was made clear the point of the article was her relationship with Prince Harry, not Meghan Markle.
According to The Times of London, Markle was under specific orders from the palace to steer clear of sensitive topics like politics, racism and her relationship with Prince Harry.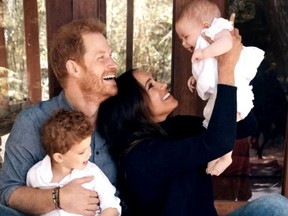 And here she was thinking one of the world's most influential magazines wanted to talk about Suits.
But somehow, the book reports, Markle somehow convinced Prince Harry that the story would focus on the 100th episode of the legal drama that filmed in Toronto.
BLIZZARD: U.S. news outlets — and Oprah — best keep mum on Royal Family

ROYAL FAMILY REUNION?: Queen's passing brings William and Harry together again
Article content
For his part, Vanity Fair contributing editor Sam Kashner admitted he had never heard of the show — or Meghan Markle. So he asked about the ginger prince.
"We're a couple. We're in love," she responded.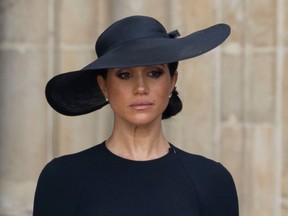 "I'm sure there will be a time when we will have to come forward and present ourselves and have stories to tell, but I hope what people will understand is that this is our time," Markle added.
But despite the article's fluffy tone, the 41-year-old was furious.
"She was looking to throw blame in every possible direction, despite it having been a positive piece," a source said.
"She did not like the photographs. She thought the story was negative. She was upset that it was about Harry, not about her."