The overt drug use, high crime rate and effects of homelessness make it harder and harder to take pride in our community.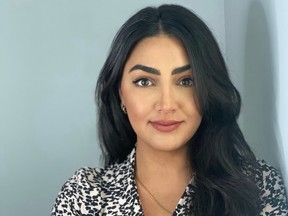 Article content
The Citizen invited candidates in the Oct. 24 election to share their thoughts:
Article content
Residents of Rideau-Vanier are living in the heart of Ottawa, the capital of our country. Our community serves as a first impression; in fact, I would find it very difficult to believe that anyone visits Ottawa without staying in, passing through or enjoying parts of Rideau-Vanier.
Article content
Our proximity to Parliament Hill alone means that there is a level of pride we should feel as Canadians when we walk through our streets. Unfortunately, this is no longer the case in Rideau-Vanier. The overt drug use, high crime rate and effects of homelessness make it harder and harder to take pride in our community.
Tourists are being driven to other entertainment districts; renters are less likely to settle down and raise families here; and investors are being pushed to other communities. For those of us who do take a chance and stick around, we are seeing hard-working entrepreneurs being driven out; local shops being replaced with businesses that do not represent our values; and less value for the dollars we are paying to keep our community clean and safe.
Article content
We have whispered about the problems for long enough. It is time for Rideau-Vanier to stick up for itself and reject the constant ask to accommodate.
I am running so that I can be the voice our community deserves. I will not shy away from asking why we are sending cleaning crews to rake dirty needles out of sandboxes instead of making the spaces that our children play in safer in the first place.
I will not shy away from saying that we need to enforce public decency laws, so that our residents don't have to detour on their commutes to avoid the stench of human excrement.
I will not shy away from holding our service providers accountable when we are seeing more money spent and no results.
I will not shy away from making it clear that Rideau-Vanier cannot be the dumping ground for all of Ottawa's problems.
Article content
I will voice the concerns that we whisper about to our neighbours, and I will stand up for our community.
Every ward in the city wants to be safer, cut down on speeding, add stop signs, etc. The problems in Rideau-Vanier are not that simple. They are not comparable to the other wards in Ottawa. We are facing some very difficult issues that have complex solutions, and solving them will not be easy.
We deserve a councillor who understands that their responsibility is to the people who live in and have invested in Rideau-Vanier. Our community deserves a fighter and if you vote for Jwane Izzetpanah on Oct. 24, you will get that.
Learn more at www.votejwane.ca
Jwane Izzetpanah is running for Ottawa council in Rideau-Vanier, ward 12.
Here are the candidates for the 2022 Ottawa municipal election

How and where to vote in the 2022 Ottawa municipal election