The new properties include the Prince Charles Apartment complex on 15th Avenue, which was built in the 1960s.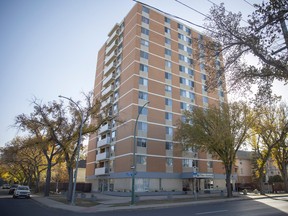 Article content
Ross Keith evoked past words from Coun. Bob Hawkins (Ward 2) as he spoke about the future of heritage buildings in the City of Regina.
Article content
"I'm paraphrasing Councillor Hawkins, but basically he said heritage is the cradle of our community. Any community that does not respect its past has no future," said Keith, with Nicor Group of Companies Ltd., proposing that as an ongoing mantra for efforts to preserve buildings within the city.
Article content
But the conversation got contentious as city council sought to firmly affix a cost to granting heritage status to nine properties, even though the matter held no immediate financial ramifications for the city.
In a report considered by council Wednesday, administration recommended heritage status for the following nine properties: Watchler Residence, Mounteer Residence, Balfour Residence, Dixon Residence, Omand Residence, Prince Charles Apartment, Mackenzie Residence, Neal Institute and the Portnall Residence.
Article content
Eight residences were voted on first, receiving unanimous approval, and then the Prince Charles Apartment was voted on separately, with heritage status granted by an 8 to 3 vote. Coun. Terina Nelson (Ward 7) — formerly Shaw — Coun. Dan Leblanc (Ward 6) and Coun. Landon Mohl (Ward 10) voted against the motion.
"There's nine new heritage designated properties, which is the goal of the heritage policy," said Mayor Sandra Masters following the meeting.
And while there was considerable discussion on the fiscal implications Masters added that "not necessarily all of them are going to apply for grant money or for property tax exemption."
Speaking to the Prince Charles Apartment complex on 15th Avenue in the downtown core, Keith said the building was a unique example of 1960s architecture and the International Style of design. Nicor is one of the companies that owns the building.
Article content
Councillors took some umbrage with the relatively new building applying for heritage status, which makes the property eligible for grants and property tax exemption, but administration emphasized that these were not guarantees.
Coun. Jason Mancinelli (Ward 9) said "we're now defining neighbourhoods through the 1960s" as eligible for heritage status, adding that he was worried about the program possibly costing tax payers more than they were willing.
Council to vote on municipal boundary change for lands north of city for major industrial projects

Industry, community eager for new incentive program to revitalize, intensify Regina
New city manager Niki Anderson told council that "approving these as designated heritage properties is not approving an exemption or a grant." That's because a grant or an exemption for a heritage property would come to council for a vote.
Article content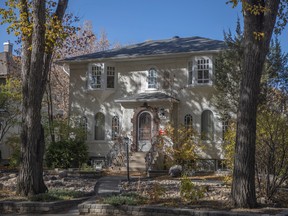 But the conversation centred on possibly putting a cap on the amount of dollars allocated to heritage properties in the way of grants and exemptions.
In an attempt to refocus discussion, Coun. Andrew Stevens (Ward 3) simply said "there's no cash attached to this," before Masters quickly followed up adding, "it's not relevant to the report on the floor."
In her written submission to city council Jackie Schmidt, president of Heritage Regina, said the building was reflective of the city's population boom from the era and is an example that shows heritage properties do not have a uniform look.
"Heritage is not just a bunch of Tudor buildings on Albert Street," Schmidt said.
Steven Pinel, with Nicor Group of Companies Ltd., said the company has been discussing heritage designation with a number of property owners in the area to "keep that corridor" along College Avenue "alive."
Article content
After doing some quick math, administration said that if all the properties applied and were successful in receiving the maximum property tax exemption for the maximum time period of 10 years it would cost the city approximately $2.3 million over a decade.
While some councillors took issue with the properties, Hawkins said that it is "dangerous" to start criticizing expert opinion on the matter, especially in light of the current process.
"We've developed an elaborate, objective process, which can call on experts to provide opinions on whether or not a building should be designated," Hawkins said.
"To deny these designations should require a very compelling reason."
The news seems to be flying at us faster all the time. From COVID-19 updates to politics and crime and everything in between, it can be hard to keep up. With that in mind, the Regina Leader-Post has created an Afternoon Headlines newsletter that can be delivered daily to your inbox to help make sure you are up to date with the most vital news of the day. Click here to subscribe.