The broadcaster says the CRTC "exceeded its powers" and threatened journalistic independence in demanding the apology.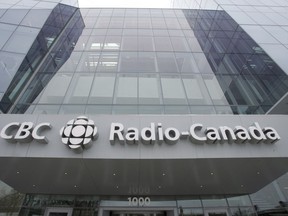 Article content
Radio-Canada will appeal a decision by the Canadian Radio-television and Telecommunications decision concerning the on-air use  of the N word, but in the meantime apologized to the person whose complaint triggered that decision.
Article content
In a communiqué issued Wednesday the French-language network said the repeated use of the N-word during a radio broadcast "was hurtful for certain listeners and employees, even though it was done in a journalistic context."
"We know that words can wound and must be used with care. That is why we are offering our apologies to the person who filed the compliant," the statement reads.
In a decision rendered on June 29 the CRTC ordered a public apology from Radio-Canada for "having lacked respect and sensitivity" during a radio broadcast that discussed a literary work by Pierre Vallières published in 1968.
The federal broadcast watchdog conceded that the N-word had not been used as a form of discrimination but felt Radio-Canada "did not put in place all necessary measures to mitigate the impact of the N-word on its listeners."
Despite its apology Radio-Canada maintains the CRTC "exceeded its powers" and that its decision represents a threat because it "attempts to give itself the power to compromise journalistic independence."
Prominent Quebecers 'alarmed' by CRTC ruling that criticized Radio-Canada segment with 'n word'

CRTC orders Radio Canada to apologize for using N-word in 2020 program