The employer said "because of his age, he has more and more difficulty doing his work."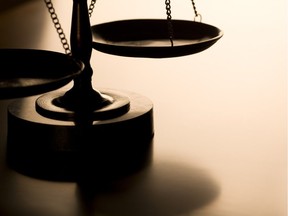 Article content
A seasoned mechanic who argued he was laid off because of his age has won a case before Quebec's labour board, which ruled his employer wanted to "get rid of him."
Article content
The company, which runs garages specializing in truck repairs, had to lay off several employees at the beginning of the COVID-19 pandemic. Over time, they were called back to work, but the complainant was not, despite his expertise in mechanics and diagnostics.
Concerned that he had not been called back to work, he contacted his employer in May 2020. The employer said he was terminating the employee because he no longer wanted to do diagnostics. The employer added that "because of his age, he has more and more difficulty doing his work," the Tribunal administratif du travail wrote in its decision.
Another mechanic with experience in diagnostics but less seniority was kept on.
Before the tribunal, the employer argued that he significantly reduced the amount of diagnostics done at the garage, which the tribunal acknowledged in its decision. But the preponderance of evidence showed that diagnostics are essential in a garage and can't be completely eliminated, it wrote.
Article content
The administrative judge said the reduction in activities justified layoffs, but "the selection criteria used by the employer causes problems."
Plus, on the record of employment, the employer wrote that the mechanic "no longer satisfies the demands of the employer."
The tribunal concluded that it was not convinced the termination came out of administrative reorganization and appeared to be more of a disguised firing.
"The complainant showed that he was selected because of his age. The employer used the opportunity to get rid of him," the judge wrote. "Discriminatory selection criteria cannot justify a termination."
The judge added that "the employer made no effort to keep the complainant employed despite his years of service and long work experience."
The tribunal overturned the job termination and ordered the employer to reintegrate the employee with all his rights and privileges. It also ordered the company to give him the equivalent of salaries and other benefits he lost when he was fired.
Quebec construction industry sees 21 per cent more hours worked

Truck driver fired after announcing she was pregnant wins case before labour board