Saskatoon Transit is working on a rebrand for the proposed bus rapid transit system, but that will fail to address the major issues.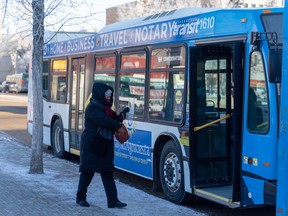 Article content
Saskatoon's bus rapid transit, we hardly knew ya.
Article content
No, city hall is not cancelling the project, although it is now expected to debut in 2026, a year later than planned.
Article content
Saskatoon Transit plans to test brand names for the bus rapid transit system with 12 members of the public under an initiative announced by email in August.
Perhaps this represents a realization that the so-called bus rapid transit system falls well short of the accepted international definition of BRT, which was concocted since many communities were using the term for transit that fell far short of expectations.
The New York-based Institute for Transportation and Development Policy developed a definition for bus rapid transit that is not particularly onerous. All you need is three kilometres of connected lanes that are reserved solely for buses.
Article content
Saskatoon's proposed transit upgrade, referred to frequently but inaccurately as BRT, is distinguished by the almost complete absence of bus-only lanes. Only two stretches of such lanes are planned, on College Drive and on First Avenue downtown.
That's why it's estimated to cost between $120 million and $150 million, rather than the hundreds of millions true BRT systems cost.
So while Saskatoon taxpayers will not face as big a bill as other communities to implement this transit upgrade, you get what you pay for.
And there's a lot riding on the success of improved transit, including the location of a proposed new downtown arena, which seems predestined to be built on the parking lot north of Midtown Plaza, largely because of the crisscrossing BRT routes on 22nd Street and First Avenue.
Article content
So what will we get for all this money? Technology is supposed to provide preferential traffic lights for buses, which will be travelling along with the rest of the traffic almost all the time. And bus stops will be improved, partly by calling them transit stations.
So here's a suggestion for the new name: "I Can't Believe It's Not Bus Rapid Transit." Sure it's long, but so are the buses where it could be displayed.
The big question is whether a rebranding can instil faith in this transit system's ability to shed its well-earned reputation for unreliability.
Bus rapid transit was first formally proposed at Saskatoon city hall nearly two decades ago. (Insert your own joke about the slow pace of implementing rapid transit.)
Article content
In 2015, after years of delays, city hall hired Jim McDonald as its director of transit. He was tasked with kicking into high gear the move to bus rapid transit, which he did by introducing more frequent bus service along some of the city's busiest corridors.
The move to bus rapid transit, or whatever it's eventually called, seemed to be in capable hands; McDonald brought eight years of experience working for Edmonton's transit system.
But he has hopped on the proverbial bus, accepting a position back with Edmonton transit this summer.
McDonald's departure follows a winter in which an insufficient number of working buses left people waiting in the frigid cold for public transportation that never arrived.
McDonald blamed the problems, which began in December 2021, on a list of issues including supply chain problems limiting the availability of parts. Some councillors questioned this explanation and wondered why other Canadian cities did not appear to be suffering from the same issues.
Article content
City politicians told the city's internal auditor to investigate.
Regardless of that investigation's outcome, the optics for transit as it moves forward look terrible at a time when residents should expect reliability.
Meanwhile, the number of transit rides taken dropped by eight per cent last year compared to 2020, to 4.3 million, the lowest in five years.
Most of that drop can be attributed to the pandemic — ridership hit 9.6 million in 2019 — but troubled Saskatoon Transit faces a long road to get people back on the bus. A name change can only do so much.
Phil Tank is the digital opinion editor at the Saskatoon StarPhoenix.
Tank: Saskatoon needs to apply brakes to the term 'bus rapid transit'

Tank: Will Saskatoon city hall's bus scheme be rapid or vapid?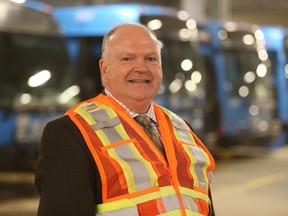 Want to know how we decide what to cover and how editorial decisions are made at the Saskatoon StarPhoenix and Regina Leader-Post? Get the weekly Letter From the Editor newsletter from the Editor in Chief Russell Wangersky and join the discussion on what goes into covering news and delivering commentary, both in print and online. Click here to subscribe.