"For bedbugs, or any other issue, you can't just keep doing the same thing. To satisfy your obligations, you actually have to deal with the source of the problem."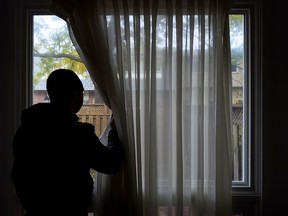 Article content
The owners of a Heron Gate high rise apartments has had its knuckles rapped by Ontario's Landlord and Tenant Board and has been ordered to pay expenses to a former tenant for failing to properly respond to the tenant's complaints of a bed bug infestation.
Article content
The ruling against Timbercreek Communities (now known as Hazelview) came in August 2020, but only recently cleared an appeals process. In their ruling, the adjudicators say it's not good enough for a landlord to just keep spraying pesticide as the "cheapest" option for bug control. If spray isn't working, there has to be more effective action.
Article content
The ruling is a precedent that will help tenants across the province who are dealing with bed bugs, lawyer Daniel Tucker-Simmons said.
"There's never been a decision quite as clear as this one that imposes an obligation on the landlord to intensify its efforts," said Tucker-Simmons, whose client and his family were 13th-floor residents of the Cedarwood Promenade apartment tower from July to November 2019.
Article content
"It will be a precedent that other landlords have to follow. For bedbugs, or any other issue, you can't just keep doing the same thing. To satisfy your obligations, you actually have to deal with the source of the problem."
It's a win for the tenant, even though he and his family have long since moved on, frustrated by the experience and worried about its impacts on their five-year-old daughter.
"It's a win for others," said the man, who asked not to be identified to protect his family's privacy.
The family had just arrived in Canada from Morocco when they moved in on July 1, 2019. Without references or a credit check, the family had no other choice for accommodation and had to pay a year's worth of rent in advance for the apartment. At first, they had no idea what was causing the painful, itchy bites. It was a doctor at CHEO who said bed bugs were to blame for the welts on the couple's daughter.
Article content
"She was afraid to go to sleep at night because she knew that she would have bites," the man said. "Every night it would be repeated. We weren't able to protect her. If you're a parent and you're not able to protect your daughter, she does not have confidence in you. It was a terrible time."
The family complained and the landlord sprayed the apartment seven times between August and November 2019. Each time the bed bugs returned within days.
The man spoke to neighbours on his floor and on the floors above and below, and all complained of bed bugs. Still, the landlord did not spray any of the neighbouring units. The company lawyer argued at the Landlord and Tenant Board that it was only a "low-level" infestation. The adjudicators didn't buy it.
Article content
"There is no level of bed bug infestation that is acceptable and can be allowed to continue indefinitely while the Landlord pursues only the cheapest available treatment and does nothing to prevent the spread of bed bugs to and from other units," the ruling states.
"It is also simply logical: when one method or approach is not working, it is time to try another method.
"In this case, the Landlord was aware of various other treatment options, yet at no point took more serious steps to eradicate the problem. The landlord's failure to do so is a recipe for recurrent and persistent problems with bed bugs."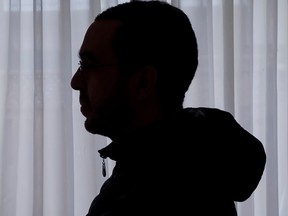 The company appealed the adjudicators' decision and it wasn't until April 2022 — 2 1/2 years after the original complaint — that the board upheld the original August 2020 decision. Even so, Tucker-Simmons and his client didn't learn the decision had been rendered until last week.
Article content
In its ruling, the board ordered the company to pay the tenant $2,515 in costs to cover hotel bills from when they had to leave the apartment the pesticide treatments, medical treatment for their daughter, moving and legal costs. The tenant still hasn't been paid, although, in an email Friday afternoon, the company said the payment was being processed and would be delivered this month.
In a statement to this newspaper, the company said, "Hazelview Properties takes pest control in all buildings extremely seriously and acts diligently to resolve pest problems," and it uses experienced and licensed professionals.
"We will continue to do so and are confident that their expertise is the most reliable to resolve potential issues safely and efficiently."
Article content
The family moved to a new home in November 2019, and even though it's been years since they were tenants of Timbercreek/Hazelview, the tenant said the battle was worth it. His daughter has forgotten about the experience, he said.
"When your daughter is crying, you become an expert in bed bugs," he said, now able to laugh about the experience.
"I don't want other people to go through the same experience we had, for other kids to go through that. That was the main reason I followed up."
Deachman: Will Ottawa's downtown ever be the same? In a word, no

CHEO unveils plan to reduce wait time amidst 'unprecedented pressure'