We are here to serve municipal taxpayers, not solve the world's problems with half-hearted statements and virtuous language.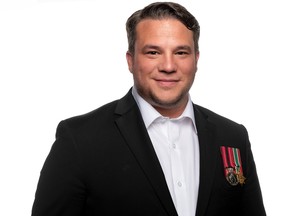 Article content
The Citizen invited candidates in the Oct. 24 municipal election to share their thoughts:
Article content
It is time for Ottawa council to get back to basics. Over the last four years, council has been distracted by the contrived crisis-du-jour rather than concentrating on the core competencies of a municipality. As a result, we are running a major infrastructure deficit, basic services are suffering, and people are noticing. I worked hard over the last four years to concentrate on resurfacing roads and pathways, improving parks and green spaces and investing in our recreational complexes — always with a focus on accessibility. But there remains much work to do.
Article content
The city is the steward and funder of many things outside of our jurisdiction, most notably Highway 174 from Canaan Road to the split. Much of the traffic on this highway comes from outside the city, meaning it is being used by those not paying property taxes in Ottawa. We must upload this infrastructure to the province and work to ensure the LRT terminus at Trim becomes a viable option, with enough capacity for commuters and room for shuttles from Rockland and beyond to drop off. With a multi-billion-dollar piece of infrastructure, there is no reasonable excuse for buses coming in from outside Ottawa to carry passengers beyond the terminus when coming into the city.
Article content
We must concentrate on the services we depend on. Better snow clearing; infrastructure renewal (especially in the rural areas); a viable solution to our looming trash and recycling issues; renewing our aging recreational complexes; hiring lifeguards and staff to run programs; fixing registration software so that it actually works for families; properly supporting our tourism attractions and festivals; and ensuring a safe commute for those using active transportation with separated infrastructure.
If we are thoughtful about these things, it doesn't have to cost us dearly. With meaningful partnerships with the NCC and other levels of government, we can repurpose existing infrastructure, twin hydro corridors with rapid transit and HOV lanes, invest in the latest waste to energy technology and so much more.
Article content
What we must also do is abandon wasteful ideological pursuits that serve special interest groups. It is not becoming of a G7 capital to declare everything an emergency and engage in constant letter-writing campaigns to everyone under the sun. We must focus on tackling the issues our residents are facing every single day at the level they have elected us. We are here to serve municipal taxpayers, not solve the world's problems with half-hearted statements and virtuous language.
Let's do what we are good at. Let's make our city an attractive place to live, work and play. Let's live up to the promise we made when we brought rural villages into the fold and treat them like equals. Let's get back to basics and serve our residents well. Let's get back to work.
For more information on me and my platform, visit www.mattluloff.com.