Fans appear to be excited by this version of the Canucks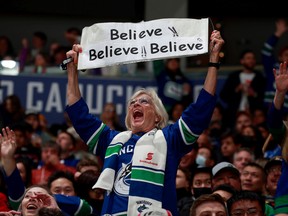 Article content
With the Vancouver Canucks set to start the 2022-23 National Hockey League season it's time to take the temperature of the fan base.
Article content
The Canucks got off to a terrible start in 2021-22 and looked without a hope of mounting a playoff push in early December with a 9-15-2 record. Owner Francesco Aquilini fired GM Jim Benning and head coach Travis Green, then hired Bruce Boudreau to coach and Jim Rutherford as president of hockey operations to guide the team in a fresh direction.
Article content
Boudreau was an instant hit, leading the team to seven wins in his first seven games in charge.
It was a sign of things to come. The Canucks kept winning.
But in the end, not quite enough, as they came up just short of making the playoffs despite a 32-15-10 record under Boudreau.
After a summer in which they signed some interesting free agent forwards but didn't change up their defence corps, a group that struggled at times to control their own end, will they be able to pick up where they left off with Boudreau and push all the way to the playoffs? Or is the roster, which isn't all that different from the group that stumbled out of the gate a year ago, still not good enough?
Article content
We got in touch with a handful of fans, who all expect to watch pretty much every game this season, either in person or on TV, to see how they're feeling about the team.
Here's the lineup
Dave Forsyth, Burnaby, industrial steamfitter
"I was born into a hockey-loving home, my dad played on two ice hockey teams in the fall and played top level ball hockey in the summer. I was a kid who'd rather shoot pucks in the garage than play with toys. I couldn't wait for my practices and games. The arrival of Pavel Bure in 1991 was all I needed to go from loving hockey to loving the Canucks."
"I have fond memories of attending Game 5 against the Leafs with my uncle in 1994 when Greg Adams sent us to the finals. I also had the chance to go to Game 6 against the Rangers. I was hanging out the window as an eight-year-old screaming in joy, driving home on Hastings from the old Coliseum. Our boys had extended the series to seven and I was hooked for life," he recalled fondly.
Article content
Chris Forsyth, Burnaby, retired (Dave's dad)
"I'm a long-suffering Canucks fan. I've been one since they entered the NHL in 1970."
Anna Forsyth, Vancouver, executive assistant (no relation to Chris and Dave)
"I did a study abroad semester at UBC in 2011, the best and worst year to become a Canucks fan. I just got caught up in the general excitement over hockey in the city. When I moved back to the U.K., the Canucks were a way to remain connected to Vancouver."
"I'd get up in the middle of the night to watch them, making lots of online friends in the nascent days of Canucks Twitter. That tided me over until I moved back here in 2015."
"All I want is the sport and this team to be the best it can be on and off the ice, and I really hope my more cynical viewpoints of both are wrong."
Article content
Dan Machholz, Langley, customer service technician for FortisBC 
"I have bled Vancouver colours since my first game as a kid in 1988 and will do so to the bitter end."
"I was taken to my first Canucks game December 16, 1988. They lost 5-3 to Calgary, Joe Nieuwendyk scored on a penalty shot and Walter "Babe" Pratt passed away, which was the main talking point on the post game show, broadcast from the Centre Ice Club where I sat pre and post-game. I was hooked ever since."
Tanvir Uppal, Surrey, law enforcement 
"When my uncle came to Canada, he became a huge sports fan and he got my dad hooked on hockey once my parents immigrated to Canada. I was born a few years later."
"I started following the game from a pretty young age. I was obsessed. From staying up way past my bedtime just to listen to Jim Robson and Tom Larscheid on the radio — while my parents thought I was fast asleep — to doing every school project on hockey and the Canucks, the team consumed most of my childhood and adolescence."
Article content
Samantha Chang, Vancouver, lawyer and a new mom
"I was actually a big Avs fan, but my dad knew I loved hockey so he would take me to games here and, of course, it was easier to watch Canucks games too. So I guess the answer is forced proximity."
---
The questions
Will the Canucks make the playoffs this year?
Chris Forsyth: "If they stay relatively healthy."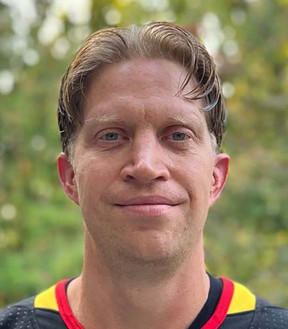 Dave Forsyth: "(Elias) Petterson and (Quinn) Hughes likely haven't even hit their prime yet. If we can get the puck out of the defensive zone with purpose and try to not have the worst PK in NHL history to start the season we will be just fine. I feel we can compete for the division title and do some damage in the post-season."
Dan Machholz: "Which team is it? The one that has scuffled out of the gate in the last two years … or the one that looked like a rejuvenated team that just ran out of time after (head coach Bruce) Boudreau took over?"
Article content
Is the new management team on the right course? 
Dan Machholz: "They inherited a lot of issues and it has handcuffed their ability to make the changes I'm sure they would have liked to at this point."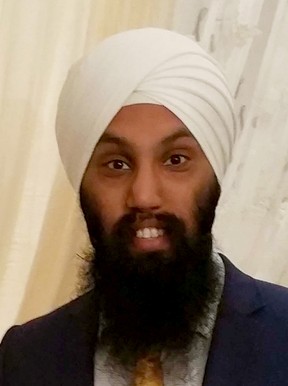 Tanvir Uppal: "Philosophically, the new management team is on the right track. But I don't think they realize how difficult it is to do what they are trying to accomplish. It's hard to make trades in the NHL, it's even harder when you repeatedly state publicly that you are trying to accomplish x, y and z.
"We saw this when Mike Gillis tried to trade Roberto Luongo in 2013. Gillis deflated his asset and gave up leverage unnecessarily by constantly talking about it in the media."
Chris Forsyth: "Not sure why (President of hockey operations Jim Rutherford) has hired so many associates and assistants to his hockey operations but you can't argue with the success he has had in the past. We'll see if he's on the right track."
Article content
Samantha Chang: "Rutherford seems to have a realistic assessment of this roster, but the (J.T.) Miller signing doesn't necessarily align with what he's said about where the team is at."
Dave Forsyth: "The diversity is fantastic. Different opinions based on different experiences will come together to build a championship team. This should reduce the risk of any decisions being made from a biased or prideful perspective."
What do you think of Bruce Boudreau?
Chris Forsyth: "I want to see how he coaches in the playoffs this year, how far can he take this team."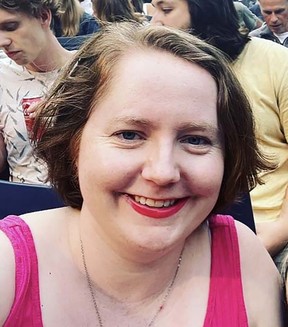 Anna Forsyth: "His hire felt a little like a Premier League team threatened with relegation signing Sam Allardyce. But he seems a lot gentler, a lot more open-minded than I gave him credit for previously. And players really like playing for him. But then again, players say that about Torts so it's very clear to me I don't understand hockey players.
Article content
"The right temperament and sense of humour for this fan base, but he isn't the GM's pick."
Dan Machholz: "The honeymoon will come to an abrupt end if they are on the outside of the playoff picture yet again come American Thanksgiving."
Dave Forsyth: "Bruce seems like the type of guy who would buy a Canucks fan a beer or a coffee and just sit and chat hockey. Nothing would make me happier then the Canucks winning the cup on home ice and having Bruce embrace the chant 'Bruce there it is' as it echoes down Robson."
Who is the face of the Canucks?
Chris Forsyth: "I think Pettersson has a bigger upside to reach his potential."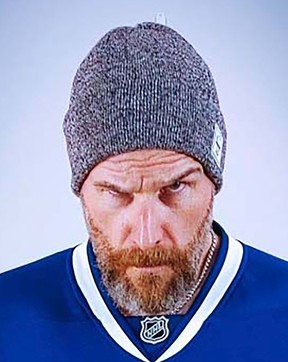 Dan Machholz: "Pettersson. This year he has to ascend to that upper echelon, rather than flashes of brilliance here and there, if the Canucks are going to move from 'playoff bubble team' to a threat in the division."
Article content
Tanvir Uppal: "I'm a big Quinn Hughes fan. I'm convinced he has the potential to be that face-of-the-franchise type of player. You can tell from afar he has an intense desire to go above and beyond to win, which is rare in most athletes. At this point, though, I would have to say it's Petey … he does so many highlight-worthy things that people love."
Dave Forsyth: "Horvat wants to win more than any other Canuck. He netted 10 goals in 17 games in the Edmonton bubble and I can't wait to see playoff Bo (Horvat) again."
Anna Forsyth: "The Sedins are the embodiment of the Canucks and Bo is like the son they raised to lead the team. He's exactly what you want from a captain: loyal, kind, and boring."
What do the Canucks need more of?
Dave Forsyth: "I understand the NHL isn't what it used to be in the (Dave) Semenko or (Marty) McSorley days but we need to intimidate. The Canucks need opposing defencemen looking over their shoulders … and opposing players (to be) nervous accepting a stretch pass in the neutral zone."
Article content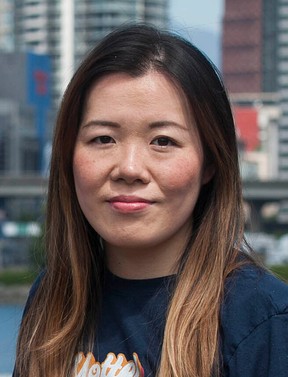 Samantha Chang: "Winning, cap space and NHL-calibre defencemen. An actually tough third or fourth line that is irritating to play against would also help."
Anna Forsyth: "I think they've made a good start on Indigenous and social issues but there's still so far to go on that. So, more people speaking up for social justice. It would be good to see more people of colour all the way through the organization, too."
What do the Canucks need less of?
Dan Machholz: "Fewer Brock Boeser injuries."
Tanvir Uppal: "Too many of the same player. You can only have so many small, skilled forwards on your team and be successful. Although we know smaller guys can play a heavier game, like Brendan Gallagher, the Canucks' smaller guys just aren't wired that way."
Article content
Anna Forsyth: "This is a way bigger issue than just the Canucks, but scrap the anthems. As a Brit, I've always found the practice totally bizarre but when you hear a land acknowledgment right (before) the anthems, it feels so jarring."
How do you feel about the Canucks' owners?
Anna Forsyth: "I wish we had different owners but I don't think non-controversial people with that much money exist."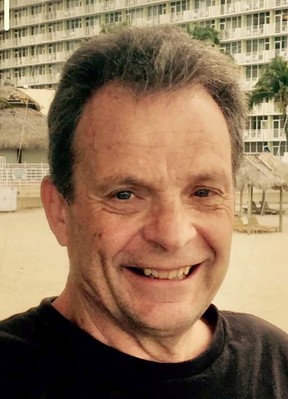 Chris Forsyth: "Ownership is local and seems willing and committed to spending the dollars necessary to bring a cup to Vancouver. Both of which are very positive. Hopefully they can trust Rutherford to do his job without meddling or influencing long term hockey decisions for short term gain."
Tanvir Uppal: "We were spoiled with the Griffiths family and these guys (The Aquilini family) are the complete opposite. I don't doubt that they care at some level but the motivation behind owning the team has been clear from day one. It is a business and social property for them and winning is a nice bonus … if it happens."
Article content
Are you as interested in the team as you've always been?
Dan Machholz: "I have become more engaged than the 'sea of Granlund' days. Hopefully it's not misplaced optimism but it does feel like the team has the pieces to become relevant again."
Anna Forsyth: "I'm much more cognizant that the sport is never going to love me back. It's hard putting money into something you're not sure if you agree with. But sadly I love this team. I'm stuck."
Samantha Chang: "It is tiresome to watch the same storylines — improving but still mediocre team can't win enough games — over and over again."
Dave Forsyth: "I stuck with this team in the late '90s and stuck with them in their recent struggles."