'Our approach included an extended grace period to raise awareness and educate Albertans on the importance of the pass'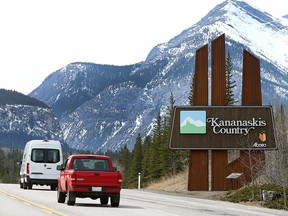 Article content
A year after it went into effect, the Kananaskis Country Conservation pass has raised $13.3 million in revenue — a number that will soon increase, as visitors without a pass will now face fines.
Article content
"Enforcement teams will be on the landscape later this week to begin scanning licence plates," Alberta Environment and Parks spokesman John Muir said in an email Tuesday.
Last September, Muir told Postmedia they expected to begin enforcing the new measure with fines in the fall of 2021 after a contract for a system operator was finalized.
But on Tuesday he said the government had since opted for a plan that emphasizes fairness and cost-effectiveness surrounding the measure that's led to the sale of more than 110,000 visitation permits since June 1, 2021.
"Our approach included an extended grace period to raise awareness and educate Albertans on the importance of the pass," said Muir.
"We also wanted to take the time needed to develop an exemption system that recognizes a variety of circumstances."
Article content
Even without direct enforcement, checks at random trailheads have seen extremely high compliance rates, said Muir.
"Our most recent check over the weekend at the Ribbon Creek day use area found 100 per cent of visitors had either purchased a conservation pass or had proof of a valid exemption," he said.
A one-day pass for personal vehicles costs $15 while annual admittance is $90, with both subject to an additional $5 transaction fee.
Violations can lead to a $150 fine. Provincial officials say visits to the 4,200-square-kilometre wilderness area west of Calgary dropped last June and July compared to the same months in a record-setting 2020, when the pandemic drove house-bound Albertans to outdoor destinations.
Article content
In the past couple of years, annual visitations in the area have gone from 3.5 million to nearly 5.3 million, with the government saying a revenue-generating pass was needed to manage that influx.
Over the past year, critics of the pass have voiced concerns over what they call a lack of transparency over how the revenue generated from the pass is being used, after the UCP government vowed all money raised would go back into maintaining, improving and operating Kananaskis Country.
But Muir provided a list of about a dozen initiatives funded by pass fees, including $3.5 million for more than 30 new seasonal positions and another $1.5 million to support and recruit conservation officers for K-Country.
He said the Kananaskis Country Public Safety Program has received a $1.5-million infusion while the Canmore Nordic Centre and William Watson Lodge have received operating subsidies of $1 million and $750,000 respectively.
Article content
"Revenues from the conservation pass will continue to be reinvested in the region to ensure it can continue to be enjoyed by generations to come," said Muir.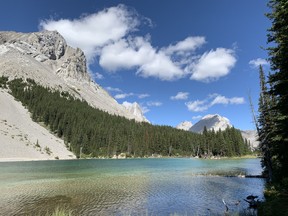 One person who'd expressed some skepticism over the K-Country pass said on Tuesday it's delivering tangible benefits, one of which is a $550,000 boost to a number of volunteer groups like his.
"We think Kananaskis Country needs all the help it can get and we're seeing the impacts of that very positively," said Derek Ryder, co-chair of Friends of Kananaskis Country.
The group has received $100,000 in park pass revenue to further its work maintaining trails in the region, he said.
He said the hiring of resource recreation officers and a focus on maintaining facilities such as visitation centres is also a plus, leading to increased confidence that this support will continue.
Article content
"We'll see more of that stuff as time progresses … it's going to take a little longer to see because it doesn't happen all at once," said Ryder.
But any notion charging a user fee would discourage visitors from the foothills and mountain playground seems to have been unfounded, he said.
Heavy use has continued, said Ryder, even as a host of trails in the area have recently been temporarily closed for rehabilitation.
It's an inconvenience, he said, "but being able to maintain those trails is kind of critical."
The opposition NDP have condemned the K-Country pass as a burden, particularly among low-income Albertans' ability to enjoy the wilderness area, and that party has promised to rescind it.
They've also questioned how much of the money is actually going back into K-Country, adding that over the past year, daily operation and crumbling infrastructure issues remain.
Twitter: @BillKaufmannjrn