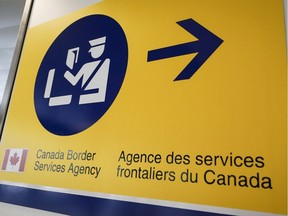 Article content
High on the list of what not to do at the border is to ask the customs officers for drugs.
Article content
A Michigan man allegedly did just that, asking a Canadian customs agent for marijuana back in May 2020.
Article content
Kyle Schultz said he had some marijuana and asked to buy more, Ontario Court Justice John Condon heard Thursday during a virtual hearing, according to Sootoday.com.
Schultz, 33 admitted he was impaired during the conversation and the officer made note that he was unstable on his feet and had glassy eyes and dilated pupils, according to Sootoday.
The report added Schultz, from Muskegon, was taken to the Sault Ste. Marie Police Service building and a urine test returned a positive test for cannabis.
He pleaded guilty to impaired driving. The Crown and defence lawyer Ken Walker jointly called for a $1,000 monetary penalty and year-long driving prohibition.
Article content
Shultz was in a manic state at the time and has been diagnosed with a bipolar disorder, Walker said.
He now has a criminal record in Canada.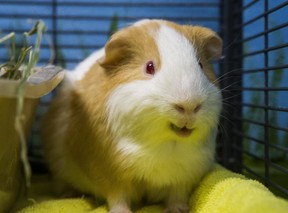 UNEXPECTED IMPACT OF QUEEN'S DEATH
Queen Elizabeth II's recent death forced the cancellation of Guinea Pig Awareness week.
"In recognition of Her Majesty Queen Elizabeth II's funeral, we are postponing Guinea Pig Awareness Week," organizers proclaimed.
The good news is: "Guinea Pig Awareness Week will now take place from 26th-30th September," Indy100.com said.
The week consists of activities dedicated to improving the health and welfare of guinea pigs, organizers said. 
Indy100.com also reported street performers on the London Underground were suspended during the national mourning period and a U.K. supermarket chain, Morrisons, turned down the sound of its checkout system, music and announcements, out of respect for the Queen.
Article content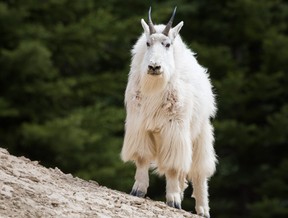 THESE GOATS LOVE HUMAN PEE
You want weird? You've got it.
Officials in Washington state's Olympic National Park are trying to figure out what to do with a large mountain goat population that has acquired a taste for human urine.
Yes, that's right. There are now over 700 mountain goats in the park, and they seem to enjoy drinking the human urine left behind by hikers, according to Popular Mechanics.
The National Park Services and the USDA Forest Service started tagging, blindfolding and airlifting the goats to the nearby forests in the North Cascades via helicopter. There, the goats can roam free.
The report said it's hard to implement fertility control on the goats because they are hard to corral.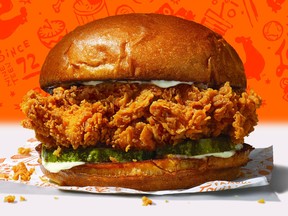 POPEYES ISN'T JUST FOR HUMANS
Article content
Sticking with this week's animal theme, an alligator in Mississippi expanded its horizons and tried to get at some chicken.
The alligator turned up at Popeyes in Laurel on Aug. 22, according to WREG.com.
The metre-long alligator was hanging out near the drive-through area, under some pallets.
It was secured and placed in a dog box in a truck.
An officer and a game warden with the Mississippi Department of Wildlife, Fisheries and Parks (MDWFP) set the animal free outside city limits. It was unharmed, but failed to score any chicken.