The body had been found at a gas station on Dunant St.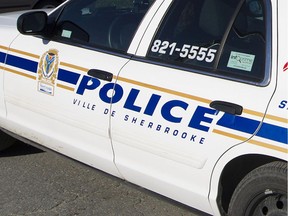 Article content
A 30-year-old man found dead last Saturday in Sherbrooke died as a result of a fall off a cliff, police have concluded.
A coroner's investigation into the death of the man, found at a gas station, in Sherbrooke has concluded that there was no criminal element involved in the death, which was first considered suspicious by police.
The man's was spotted by a passerby about 8:40 a.m. at the station, situated on Dunant St. Emergency workers tried to revive him, but he was declared dead at the scene.