A high of 25 C and a mostly sunny day.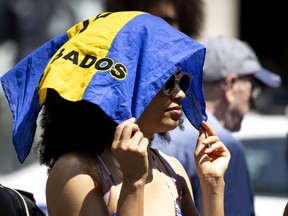 Article content
The forecast for today is very similar to yesterday's forecast: mainly sunny with a high of 25 C with a humidex of 26 C.
Around noon, wind will start to gust from 20 to 40 km/h.
Tonight: A few clouds and a low of 14 C, which will be ideal for getting a good night's rest.
Quote of the day:
"I believe that the measure of a person's life is the affect they have on others." — Steve Nash