There was no immediate information on the victim or shooter.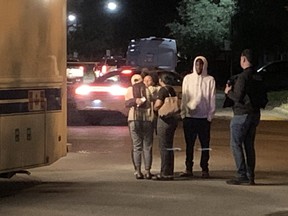 Article content
A man is dead after a late-night shooting Wednesday at a Mississauga residential complex.
Peel Regional Police were called to the Glen Erin Dr. and Britannia Rd. area around 10 p.m. for reports of gunfire.
Emergency crews found a man in an alleyway of the complex suffering from gunshot wounds. He died at the scene.
Police said "a person" was seen running from the area but no description was provided.
Anyone with information is asked to contact police or Crime Stoppers.