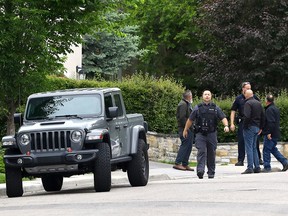 Article content
Homicide investigators say a man who was found dead in Calgary's affluent Upper Mount Royal neighbourhood in July was killed on the other side of the city in Forest Lawn.
Article content
A resident found 34-year-old Shawn McCormack's body in an alley behind Frontenac Avenue S.W. on the morning of July 3, reporting the incident to police. At the end of September, police charged Devon William Shedrick, 29, with a single count of first-degree murder in relation to McCormack's death.
Article content
Now, police are revealing more information about the incident, saying they believe others were involved in the killing and they expect to make further arrests.
After interviewing witnesses and looking at security camera footage, investigators believe McCormack was killed at a home on the 2400-block of 36th Street S.E. and his body was later transported to the alley. They say evidence suggests several people were present during the homicide and helped move the body.
Article content
Man's death in Upper Mount Royal was targeted killing, say police

Man's body found in Greenview; third suspicious death in three days

First-degree murder charge laid in Mount Royal slaying

Police search for owner of colourful blanket tied to Calgary murder
"While we have charged one individual, this investigation is far from over," says Staff Sgt. Martin Schiavetta of the Calgary Police Service Homicide Unit. "We believe that additional people were involved in the homicide, which took place in Forest Lawn, as well as in aiding the suspects after the incident. We will not stop investigating and reviewing evidence until everyone who was involved is arrested and held accountable."
Police released a photo of a "unique blanket" believed to be tied to the murder last month, which they said has elicited multiple tips that officers are now probing.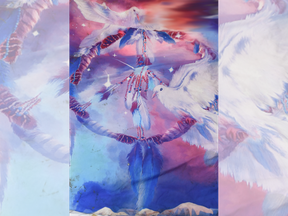 Anyone with information on that piece of evidence or the crime in general is asked to call police at 403-266-1234 or provide tips anonymously to Crime Stoppers at 1-800-222-8477.
Twitter: @michaelrdrguez