Keep up with all the action from the B.C. Lions and Ottawa Redblacks clash Friday night at B.C. Place with Postmedia writer J.J. Adams.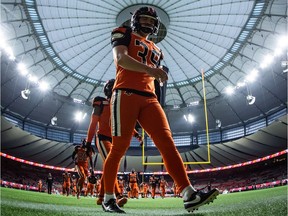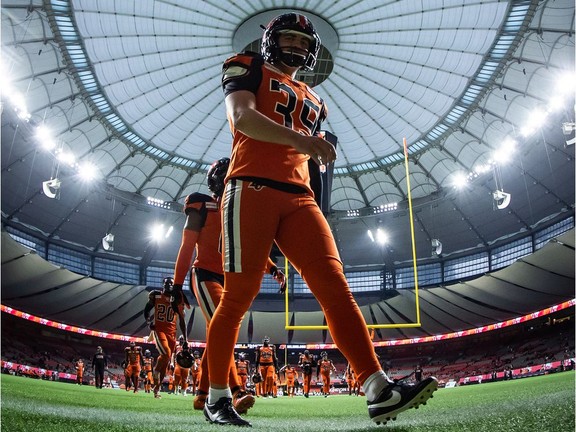 Article content
It's two hours to gametime, and there's no better time to talk basketball.
Article content
I spent the morning talking with a trio of ex-NBAers; former Vancouver Grizzlies Antonio Harvey and George Lynch. Also in the house… none other than Stevie Franchise himself.
Article content
The three were in town ahead of the screening of Kay Jayme's latest documentary — The Grizzlie Truth — at the Vancouver International Film festival on Saturday.
Steve Francis became an instant villain the moment the Grizzlies drafted him in 1999, despite him telling the Grizz ahead of time he didn't want to play in Vancouver. In hindsight, it was an understandable moment; but at the time, with him being petulant and in near tears as he shook David Stern's hand on draft night.
He never came to an agreement with the Grizz, and ultimately was traded before the start of the season.
Article content
Francis had the talent and ability to change the trajectory of the franchise, but it was just another miscalculation by the team's front office and another torpedo hitting the sinking ship below the waterline.
Looking back, Lynch agrees the moment needs to be viewed in a different light.
"Steve (was) the first example of athlete having a voice and, taking a chance, throwing his stuff out there knowing that he may never play in another NBA game again, because the owners had that power," said the former Grizzlies forward. "He gave players the power to speak up, gave players the power to say 'this is where I want to be traded,' and he should get credit for that because he was probably one of the first guys to do it."
Article content
LET'S GET TO THE FOOTBALL
The Lions are on a six-day week after their loss to the Stampeders, and that's a good thing. The quicker they can put that game behind them, the better.
"Sometimes short weeks are a good thing  … especially when you come off a loss, you want to get back out there and get back at it," said head coach Rick Campbell. "As a coach, I'm hoping that we always had the urgency to get a win regardless of what happened the week before.
"If that helps the cause, then great. Every every win is going to be big coming down the homestretch here so we wanted to just put all that energy into into this game and see we can get a W."
Here's how they're lining up tonight:
BC LIONS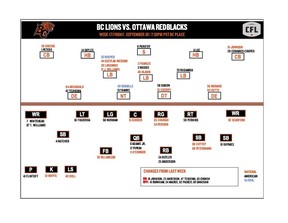 OTTAWA REDBLACKS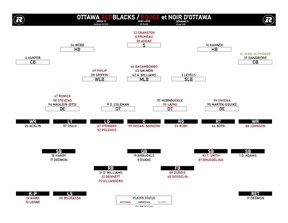 If you missed my pre-game stories and the gameday, here they are below:
Article content
WHILE WE'RE WAITING
Now, while mascots are generally fun-loving characters, there are those occasionally who transcend to a higher plane of entertainment existence. Like Cosmo the Cougar, from Brigham Young University. (Yes, that Brigham Young.)