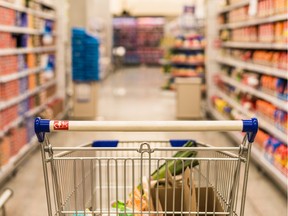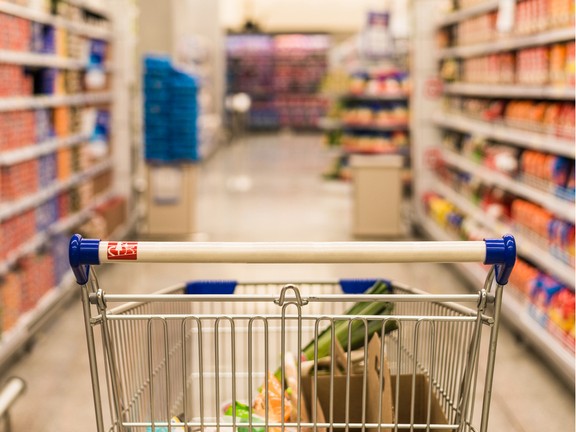 Article content
Re: B.C.'s university, college students scrounging to pay for it all
Article content
First of all, I sympathize. I really do. It's hard to be out on your own for the first time, often minus the skills needed to do so well.
Article content
But when I read about this student having to limit how much she goes out, how much she orders in, and having to resort to canned food as opposed to fresh, my thought is: I hardly ever eat out. I never order in.
I also never buy canned food unless it's on sale. I buy rice, dried beans, lentils and spices at South Asian stores in South Vancouver. I buy fresh produce from small shops where it's cheaper than in big stores. I plan meals around what's on sale. I check the "expired" rack at the back of my grocery store and always find something worth buying — and never anything actually expired.
I cook nutritious, delicious meals and eat the same thing for a few days in a row, or freeze it in portions.
Article content
I'm not a student. I'm a middle-aged woman making ends meet in one of the least affordable cities in the world.
It seems to me that this is a teachable moment. Young people can learn how to feed themselves affordably, perhaps via websites? Online classes? A student cookbook provided by their place of higher learning? Surely this will benefit them throughout a lifetime.
Cynthia Heinrichs, Vancouver
Coal shipments need to come to an end
Re: Metro Vancouver ports traffic jam likely with Westshore coal terminal strike
As a resident of South Delta, I'm all for the work stoppage at Westshore Terminals. Good luck to the workers, I hope they get what they want.
What I'd really like to see, as many in our province might, is the end of coal shipments from the Lower Mainland. Not only is the burning of coal a leading contributor to a worsening climate on the planet but for us in the Lower Mainland, coal dust from these shipments is a concern to our health and environment.
Article content
Westshore Terminals on Roberts Bank is the second largest coal facility in North America, second only to Norfolk, Virginia. A large part of that is thermal coal coming from the Powder River Basin in Montana and Wyoming.
Out of environmental concerns, none of the U.S. west coast ports wanted to ship this coal and instead the mining companies found a willing partner in our province. Shipping coal is very lucrative and Westshore Terminals, owned partly by Jimmy Pattison, which generates profits of about 40 per cent.
It's a bit ironic that there is so much resistance to pipelines in B.C. but huge coal shipments, over 30 million tons a year, continue to happen at Roberts Bank. NDP and Liberal governments pay lip service to environmental concerns but have prevaricated on this issue for years. Despite Westshore's efforts to suppress coal dust, the black stuff continues to drizzle over South Delta.
Article content
I live in Tsawwassen and am obliged to clean my deck every few months of coal dust from the port. But this dust lands everywhere the coal trains run, according to testing along the train routes (Air Quality Report, Metro Vancouver 2016) from the American trains coming through White Rock to our B.C. coal passing through Surrey along the Fraser River.
Much as I admire Jimmy Pattison for all he's done for B.C. I wish he'd think again about this dirty source of profit and stop shipping coal from Westshore Terminals.
Bill Kelly, Tsawwassen
Rent controls
The B.C. Government has capped residential rent increases at two per cent for 2023. Based on their previous established formula tied to the rate of inflation it should have been 5.4 per cent.
Article content
The message this sends to developers is don't build rental because the government will force you to subsidize the rent you charge tenants. The irony is that in response to the grave shortage the government is taking action to subsidize existing tenants and at the same time ensuring that the problem will continue to get worse. As everyone in the housing industry has said repeatedly the solution to the housing crisis is to build more housing.
The proper policy response would be to eliminate rent controls entirely and provide direct subsidies to tenants legitimately requiring assistance, perhaps in the form of income tax rebates.
Our government should look at the situation in U.S cities. In Seattle there are no rent controls and there is a surplus of rental accommodation and rental rates are declining. Freezing rent increases at two per cent is a cheap and easy short term fix and one that is bound to be popular with existing tenants but it will be a long term disaster and make the lives of future tenants worse not better.
Garth M. Evans, Vancouver 
---
Letters to the editor should be sent to [email protected].
---
More news, fewer ads, faster load time: Get unlimited, ad-lite access to The Vancouver Sun, the Province, National Post and 13 other Canadian news sites for just $14/month or $140/year. Subscribe now through The Vancouver Sun or The Province.