Here are today's Ottawa Sun letters to the editor.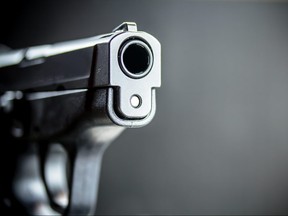 Article content
GREASY GUN GRAB
Article content
Re: New bill to trigger handgun freeze, May 31
What a complete farce. Mr. Freeze is now basically going to make it very difficult to legally possess a handgun in this country, which actually means that the law-abiding citizens will once again be penalized. Public Safety Minister Marco Mendicino, arguably the worst person to ever fill the position, is all giddy with the new legislation. The man should know better; he was a federal prosecutor and fully well knows that the criminal element is responsible for the violent carnage on our streets with these same firearms and will continue to do so because they do not pay attention to laws, especially when the penalties are so weak.
Just another limousine liberal feel-good message by these bunch of political miscreants who are just playing to their urban base, latte-sipping, Birkenstock-wearing, kale-munching spokes folks. As for the rest of us rabble, we don't count for squat.
Article content
STEPHEN FLANAGAN
OTTAWA
(Tell us how you really feel.)
NO NONE OF THE ABOVE OPTION
Re: Ford and the PCs are the only choice, editorial, May 29
Why I will NOT be voting on June 2: The choice is mine.
I will stay home, toast whatever results with a glass of fermented beverage and live with the outcome. Why? Because there is not a "none of the above" option on my ballot. There are no political candidates for whom I would vote. No party leaders worth the effort. Only self-selected special-interest ideologues. Is this the best we can do?
I am fed up holding my nose and voting for the least-offensive option at all levels of government.
And who would want to run for public office now anyway? Open yourself up to woke trolls sliming their way through your life? Education Minister Stephen Lecce is the latest example of their character assignation. No way!
Article content
DYAN CROSS
OTTAWA
(Doing nothing isn't likely to change that.)
TRY FINDING ONE
Re: Ignoring our struggles, letter, May 30
Your response — there will undoubtedly also be a price if we keep ignoring the climate crisis — to the above letter missed the mark. Indeed, there will be a price to ignoring the climate crisis. However, the carbon tax was designed for the purpose of getting people out of gas-burning cars and into electric vehicles or hybrids.
Has the Sun taken the step of actually investigating what that means at this point in time? Walk into any auto dealership in Ottawa and find out how long it takes to get one of these vehicles. In most cases, eight months or more. Simply because everyone hasn't suddenly started driving electric vehicles does not mean no one wants to, and it is a bit insulting that politicians and in some cases the media ignore the facts of what is required to do that: expensive modification to your home, purchase of a new vehicle and waiting long periods to even get one.
What you should be doing is surveying local car dealerships and finding out how many people are already waiting for one of these impossible-to-get cars. When you find out, you will probably come to the same conclusion as I do: The carbon tax is just another Liberal cash grab.
LES SWERDFEGER
NEPEAN
(You're right. Slapping a "tax" on something won't encourage people to make different choices nearly as effectively as removing barriers to those preferred choices.)