A Rolex watch on sale for $6,000 was paid for with a $100 bill wrapped around a stack of newspaper clippings.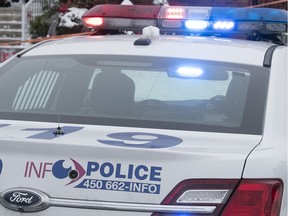 Article content
Laval police have turned to the public in an effort to locate a pair of fraudsters who appear to specialize in duping private individuals who place luxury items for sale on Facebook Marketplace.
Article content
Police say that in the autumn of 2021 one of the victims of the scam placed a Rolex watch worth about $15,000 on sale for $6,000 on Facebook Marketplace. After communicating with the victim on the platform's message board, the suspect showed up with an envelope full of cash which he displayed before examining the watch.
However once the transaction was completed the suspect handed the victim an identical envelope filled with nothing more than newspaper clippings wrapped in a $100 bill.
By the time the victim realized they had been duped the suspect was gone.
A subsequent investigation has determined that the suspect is working with an accomplice, although they never appear together in front of their victims. The pair have been linked to other, similar frauds in the Montreal area involving luxury items, one of which netted them a Chanel purse worth $6,000.
Descriptions provided to Laval police by the victims indicate both suspects are white anglophone males aged in their 40s with dark hair and dark eyes.
Anyone with any information on the suspects or the frauds committed is urged to call the Laval police information line at 450-662-4636 or 911 and mention file LVL-211130-014.