The video-game company is coming off a record year for hiring in Montreal, having added more than 700 employees.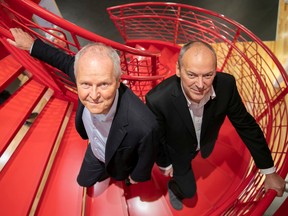 Article content
French video-game powerhouse Ubisoft Entertainment SA is pressing ahead with plans to expand operations in Quebec despite the province's troublesome labour shortage.
Article content
"Currently it's more difficult to recruit here than in Europe, but it's less difficult than in the U.S.," Ubisoft co-founder and chief executive officer Yves Guillemot told the Montreal Gazette in an interview. "Quebec fits somewhere in between the two."
Article content
Guillemot spent a few days in Montreal last week to meet with employees and take part in celebrations marking the 25th anniversary of the opening of Ubisoft's Mile End studio. The company is coming off a record year for hiring in the city, having added more than 700 employees.
Ubisoft employs about 5,000 people in four Quebec cities, including about 4,000 at its Montreal hub. Its newest Quebec studio, in Sherbrooke, plans to grow to about 250 people over the next decade from 20 currently. It opened in November.
Article content
Founded in 1986, the maker of the popular Assassin's Creed and Rainbow Six franchises has studios in nearly 20 countries, including China, Finland, Japan, Morocco, Poland and the U.S.
"Ubisoft's Quebec studios are among the best in the world," Guillemot said. "The creations that come out of these studios are popular everywhere, which allows us to recruit highly qualified individuals. But the competition for talent has increased in Montreal. We have opened studios in the regions to make sure we can be closer to where people want to be."
Lured by generous provincial tax credits and a pool of about 45,000 university students enrolled in video-game-related programs, more than 200 studios dot the city's landscape. About 19,000 Montrealers work in the industry at such companies as WB Games, Eidos, Gameloft and local trailblazer Behaviour Interactive, according to data compiled by Montreal International, the city's foreign investment promotion agency. That makes Montreal the world's fifth-biggest video games hub.
Article content
As a French company, Ubisoft is generally unperturbed by Bill 96 — the Quebec language law that many employer groups have decried as a bureaucratic and financial burden on businesses.
"Sometimes it's a little bit more work to ensure that we follow all the rules, but the fact that you can express yourself in your native language generates a lot of value for people who can create every day," Guillemot said about the legislation.
"There is a real pleasure in working in your native tongue. We have always pushed to make sure that people are allowed to express themselves in their own language because you are a lot more creative that way. We have to keep pushing the French language. We just have to make sure that others feel included, too. When people bring expertise that is unique, we should also authorize communication in other languages."
Article content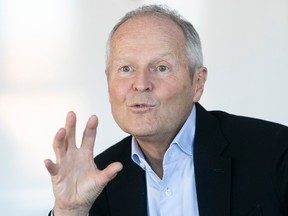 As it plots the development of game franchises, Ubisoft is working to distance itself from multiple episodes of sexual misconduct that emerged in 2020. It has since taken actions to correct the situation, including the hiring of an ombudsperson and the creation of an external investigation process to deal with employee complaints.
"I've spent a lot of time with the teams this week, and the atmosphere inside the studio is superb," Guillemot said. "There is a real pleasure in working for Ubisoft. But we have to make sure this is the case for everyone, which is why we have put a lot of systems in place."
Asked about reports that some managers who behaved abusively were still working for the company, the CEO said: "All of the individuals about which there were doubts were investigated, and we took the appropriate measures. If the people are still there, it's because they can be."
Article content
Ubisoft has set itself internal targets — which Guillemot didn't divulge — to improve diversity.
Women make up about 25 per cent of the company's Montreal workforce, though about one-third of last year's hires were women, according to a spokesperson. Company-wide, the proportion of female employees is increasing by about one percentage point annually, Guillemot said.
"We are making progress," he said.
'I don't think Ubisoft has learned anything from this experience'

Ubisoft CEO says still open to other partners after Tencent deal

Game over? Canadian video game techs heading to jobs in other sectors