Large contingent of supporters from Prince George watch from Wrigley Field seats as Jared Young belts out double in his debut.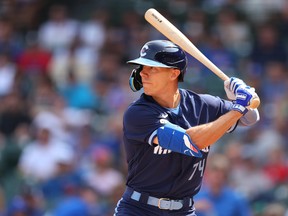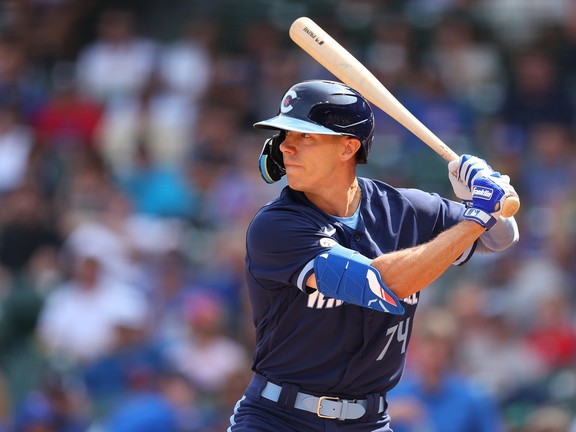 Article content
Randy Young's son getting called up by the Chicago Cubs, along with a little help from the lyrics from a classic Tom Cochrane tune, got the Grade 7 teacher from Hart Highlands Elementary in Prince George a few days off work. 
Article content
Jared Young, who's a 27-year-old infielder from Prince George, received word last Wednesday morning that he was being promoted from the triple-A Iowa Cubs to Chicago. He was to meet-up with the team for a road game against the New York Mets that night, followed by a travel day Thursday and then the opener of a three-game set against the Colorado Rockies at famed Wrigley Field in Chicago starting Friday.
Article content
He told his dad, who helped set in motion getting a group of family and friends to Wrigley. Randy eventually went to the school office to explain what he was planning and what he hoped for. 
He started out asking the school secretary if she remembered a song by Cochrane, the former frontman for popular Canadian band Red Rider. She opted for Life is a Highway.
Article content
He told her that wasn't the tune he was thinking of. He leaned over and offered up the chorus to Big League — 'my boy's going to play in the big league, my boy's going to turn some heads. My boys going to play in the big league, my boy's going to knock 'em dead.'
The secretary started cheering, the principal and vice-principal got wind of it all and pandemonium ensued. Young said school staff went out of their way to help get him to the games. He was soon off to Chicago to see the series with 15 or so friends and family.
"I'm still celebrating and I'm still on a high," Randy said Tuesday afternoon after getting back to Prince George that morning. "For me to say that I'm proud is just ridiculous. It's more than pride."
Article content
Randy credits son Tanner with getting the trip set up. Jared's mom Dana was there, as were friends who had grown up in Prince George with Jared, plus other relatives.
There's a section of seats set aside for family and friends at every big league game. The Young supporters were sitting there at Wrigley on Friday when he belted a double off Colorado reliever Brian Lawrence in the eighth inning for his first big league hit.
A husband and wife had sat down beside them early on in the game, according to Randy. It was two people who had tickets elsewhere in the ballpark, looking to get closer to the action and managing to find seats that weren't spoken for at the time. 
When Young supporters started going wild after the double, the woman leaned over to Randy and asked if they were in the family section and if Jared was his son. He pointed out other friends and family, and a little of Jared's backstory.
Article content
"She started to tear up," Randy remembers.
Article content
Randy also said that at one of the later games a Wrigley Field usher had pulled him aside, asked if he was Jared's father and then told him that he had a DVD of the first game against Colorado and would mail him a copy so that he had easy access to watch Jared's first big league hit.
"It was a great experience. Everyone was so nice," Randy said.
Jared had played youth baseball with the Prince George Knights before moving on to the B.C. Premier League with Kelowna's Okanagan A's. He started out collegiately with North Dakota's Minot State, before going to Connor State junior college in Warner, Okla., and then Old Dominion in Norfolk, Va. The Cubs drafted him in the 15th round in 2017, and he spent part of that season with the Eugene Emeralds, a rival of the Vancouver Canadians.
Article content
In 2018, he was voted the Cubs' minor-league-player-of-the-year after hitting .300, with 16 homers and 76 RBI, splitting time between high-A Myrtle Beach and single-A South Bend.
"I think for him that's when it clicked he had a chance (of going to the majors)," Randy said. 
Jared was hitting .228, with 16 homers and 57 RBI through 108 games with Iowa when he was promoted this year. He was the 16th player to make his major league debut this season for the Cubs, who are in the midst of a rebuild. A 6-foot-2, 185 pound, left handed hitter, he lined up at both corner infield and corner outfield spots with Iowa this season, as well as second base.
He FaceTimed his father last Wednesday morning to let him know what was going on. Randy recalls the time instantly — "it was 10:19" — in large part because he's made it well-known that he doesn't answer his phone when he's teaching. Since it was a FaceTime, he made an exception. He's undoubtedly glad he did.
Jared swore him to secrecy until the Cubs made the roster move official and Randy thought initially that it had snuck by his students.
"Some of them told me today they heard Jared say he was called up. Also, they saw my reaction," Randy reported. 
twitter: @SteveEwen