Reed built 2019 club that reached playoffs for first time in five years, but was fired on July 14 that year amid mismanagement allegations.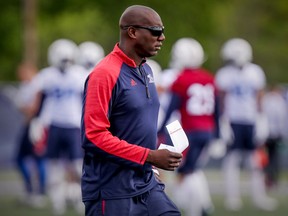 Article content
From the signing of Darian Durant, the trade for Johnny Manziel, the hiring of head coach Mike Sherman and even his 10-30 record in more than two seasons as Alouettes general manager, Kavis Reed admitted he made a number of mistakes.
Article content
But Reed, who had the unenviable task of rebuilding the once proud franchise when he was hired to replace Jim Popp in 2016, also was the architect of the 2019 club that went 10-8, making the playoffs for the first time in five seasons. However, he didn't enjoy the fruits of his labour after being fired on July 14, 2019, amid allegations of mismanagement.
Article content
"I'm not doing this to try to clear my name; I don't want to go down that path," Reed told the Montreal Gazette this week, marking the first time since his firing he has spoken to the media. "Those who know are the only ones that matter. As long as they understand who I am, what I tried to do and accomplish.
"Firings happen and I've moved on," added Reed, who lives in Edmonton — his home since his playing days — with his wife and two children. "I'm proud of what we accomplished … under difficult circumstances. It was an education and experience in Montreal. It taught me a lot."
Article content
Reed's dismissal, coming with the Als at 2-2 and the day after a victory at Ottawa, was shocking and startling allegations surfaced almost immediately.
According to reports, Reed devised a system to circumvent the CFL's salary cap, providing money to the company of a player, a portion of which was then redirected to other players. Reed also was accused of charging the organization for personal expenses, such as airline tickets. The Gazette also reported Reed owed a landlord $6,200 in back rent on his apartment.
It didn't help his case when former Alouettes president Patrick Boivin, in announcing the firing, refused to elaborate, citing potential of legal issues. Reed offered no explanation, but denied anything improper occurred.
Article content
"I think I was given too much credit being a smart guy to set up a corporation," he said. "No player or agent came out and substantiated that we were paying players through a corporation. How come no one corroborated that? Someone wanted a story and the story got legs."
Every football executive has an expense account that's monitored closely, Reed noted. He said he never submitted receipts for food purchased for staff or players and he gave more financially to the organization than was ever returned.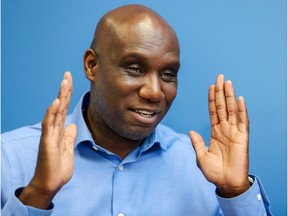 While Reed refused to discuss the rental issue, sources have said those charges were accrued by a player after Reed moved. He added none of these allegations was stipulated in writing when he received his notice of termination, but wouldn't reveal the reasons given, saying they are confidential.
Article content
"I don't care what people think of me," Reed said. "I only care about the people I know that I trust and the people that know me. I and everyone will lose focus if we're worried about what other people think."
Reed, who launched his CFL coaching career in 2001, joined the Als in 2015 as special teams coordinator. He served as interim head coach for seven games — all defeats — in 2017 following the firing of Jacques Chapdelaine. Sherman, who coached the Green Bay Packers, but had no CFL experience, was then hired, probably by former owner Robert Wetenhall, hoping to repeat Marc Trestman's success.
As GM, Reed made some controversial decisions and released many veterans. But he might be best remembered for acquiring quarterbacks Durant and Manziel through trades in 2017 and '18, respectively. Durant, brought in for his veteran presence, was hobbled by injuries. Manziel was acquired in a multiplayer deal that included two Montreal first-round draft picks. Both players lasted only one season. The CFL ordered Manziel's contract to be terminated for contravening an agreement and the Texan was ineligible to play in the league.
Article content
"Sitting on the tarmac in Calgary, we had no quarterback available next week," Reed remembered. "Manziel's talent speaks for itself. Obviously, there's a risk in all trades. I knew it was going to be a polarizing decision. The entire organization did its homework and we felt it was right.
"It didn't work out."
When Reed became GM, he told ownership the rebuilding process would take three years. During his tenure, the dressing room was improved, training camp was moved to Montreal, practices were shifted to near Saputo Stadium, rookies were presented with a budget and players were fed daily in the locker room.
"We tried very hard to be different, to make sure the player experience in Montreal was very good," Reed said. "Montreal was not a destination (for free agents) because of the facility.
Article content
"Some tough decisions had to be made and myself, particularly, had to be the bad guy. I'm fine with that. I won't apologize. I was once a player. I wish the circumstances were different, but I hold no animosity towards anyone. I'll go to my grave believing, wholeheartedly, we were on the right track."
twitter.com/HerbZurkowsky1
'A lot to prove this week,' Alouettes QB Harris says of Elks rematch

Alouettes keep reason for firing of general manager Kavis Reed close to vest

Alouettes focused on moving forward after firing of GM Kavis Reed

Montreal Alouettes terminate Johnny Manziel's contract