It's a much different story for office space, with landlords still trying to shake off the COVID-19 doldrums.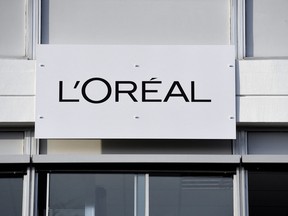 Article content
Lack of industrial space in Montreal helped push up rents by the highest percentage of any major Canadian market this spring, a new study suggests.
Article content
At the same time, some international investors have paused their search for both industrial and office space until their questions on Bill 96 — the Coalition Avenir Québec government's controversial reform of language laws — have been answered.
Average rents for industrial buildings in Greater Montreal soared almost 63 per cent year-over-year during the quarter ended June 30, according to brokerage firm CBRE Ltd.'s latest quarterly report. That far outpaced the 24 per cent national increase, and topped Waterloo, Ont.'s 40 per cent jump and Toronto's 36 per cent climb.
Article content
Industrial rents in the area have more than doubled over the past three years, CBRE data show. The average rent was $13.40 per square foot in the second quarter, up from $6.12 in the comparable period of 2019. The national average is $12.25.
Article content
Demand for industrial space in Montreal and elsewhere is being fuelled in part by the relentless growth in e-commerce, which has accelerated since the start of the pandemic, driving companies in industries from retail to transportation to seek additional warehouses. French beauty products maker L'Oréal and sporting goods chain Décathlon are among the businesses that recently expanded their industrial footprint with new Montreal warehouses.
"From an occupier's perspective, it's still very, very difficult," Ruth Fischer, senior vice-president and managing director of CBRE for Quebec, said Wednesday in an interview. "There's some space being constructed, but not enough to meet the demand."
Some 2.7 million square feet of industrial space are under construction in Greater Montreal. That represents only 0.8 per cent of the region's total supply, which covers 322.4 million square feet.
Article content
Vacancy rates for industrial space in Greater Montreal averaged 1.3 per cent in the second quarter, CBRE data show. While that's up from the previous quarter's one per cent rate, it's less than the 1.6 per cent national average.
"It's still possible to find industrial space, but you have to work a lot harder to find it," said Alexandre Lagarde, vice-president of foreign investments at Montréal International, the city's investment promotion agency. "Supply is scarce."
It's a much different story for office space, with landlords still trying to shake off the COVID-19 doldrums.
Some 16.1 per cent of Greater Montreal offices were vacant in the second quarter, unchanged from three months earlier, according to CBRE data. Downtown vacancies went down to 15.3 per cent from 15.5 per cent, while suburban vacancies rose to 17.2 per cent from 16.9 per cent. Average rents for Class A buildings barely changed, at $21.55 per square foot.
Article content
While political developments have yet to affect office or industrial vacancies, many business owners are still assessing the impact of Bill 96 on their operations. Some employers have even halted their search for new office space as they await details, Fischer says.
"Bill 96 is adding some uncertainty," she said. "On the office side, I know of a few — not many — people who were going to enter the Montreal market and said this was giving them a reason to pause. The question is how much more complicated their operating environment would be for a native anglo firm coming into Quebec. My hope is that it is much ado about nothing."
Montréal International's Lagarde says he, too, has heard from unidentified foreign investors about Bill 96. As a result, his agency has been holding information sessions with the Office québécois de la langue française and various investors to go over the contents of the law, he said without being specific.
"There are some preoccupations that the heads of some foreign subsidiaries active here have communicated to us" with respect to Bill 96, Lagarde said. "We recognize that there are some challenges. Our goal is to dissipate the concerns and clarify the situation. Any business wants predictability and clarity."
As research ramps up, lab space in Montreal is exceedingly scarce

E-commerce boom pushes industrial vacancy rate to all-time low: report