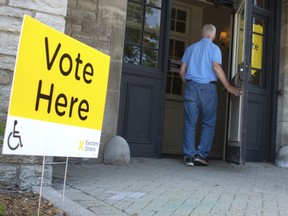 Article content
Health care, health care, health care.
Article content
The planned mega-hospital and improving health care in the region appears to be the biggest issue of the provincial election campaign in Windsor West, according to the candidates.
But the merits of the new hospital and its proposed location remain a point of contention among the contenders.
The Green Party's Krysta Glovasky-Ridsdale is concerned that building it at the planned County Road 42 site will cut off access to thousands of people in her riding and the rest of Windsor. Along with the hospital's location, she questions its necessity in the first place.
"My issue is, you tell me we need this to reduce waiting times but then show me a plan that will not actually reduce waiting times," said Glovasky-Ridsdale. "You say there will be more capacity, but then you show me a plan that actually has fewer beds than what we have available now.
Article content
"You tell me that it's going to attract staff when the building itself is not what attracts staff. And you tell me it will bring new services to the community when that is not how services are determined."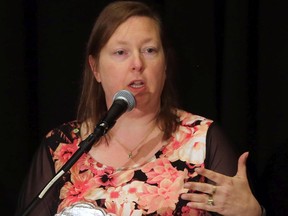 The Star reached out to the Windsor West candidates representing Ontario's four main parties to ask what they believe is the biggest issue for their riding going into the June 2 election.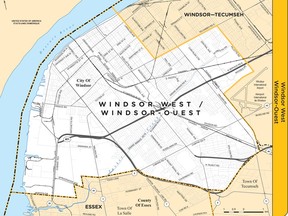 Liberal Linda McCurdy said the region needs a new hospital, but not at the expense of those living in Windsor's urban core or the west end. When the mega-hospital goes up on County Road 42, she said a 24-hour emergency care centre must remain in the core.
The Progressive Conservative party's promise to keep an urgent-care centre downtown is not good enough, she said, because those facilities have limited services and hours.
Article content
"There's a big difference between urgent care and emergency care," said McCurdy.
"Your kid is sick at two o'clock in the morning, you can't go to an urgent-care centre. So if you happen to live on the west side of Windsor, it's going to take you half an hour in a car, $30 in a cab. There are no buses that time of night.
"An ambulance is going to cost you $45 unless you have ODSP (Ontario Disability Support Program) or OW (Ontario Works)."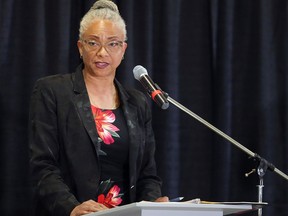 PC candidate John Leontowicz touted his party's recent promise of $10 million for the planning and design stage of the new hospital.
"Without a doubt the No.1 thing is health care," said Leontowicz, who recently finished a 10-year tenure on the Windsor Regional Hospital board of directors. "The people of Windsor West want that hospital built.
Article content
"They want a state-of-the-art hospital built. They understand that the Met campus and the Ouellette campus are 100 years old. They want health care starting with building that hospital.
"That has been No.1. It's overdue. We need it. It will provide better health care for everybody. Not just Windsor West, but everybody in Windsor-Essex."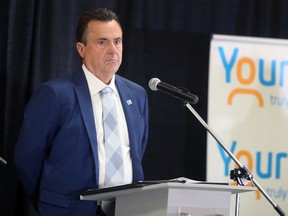 The NDP's Lisa Gretzky, who is running for re-election in Windsor West, also called health care one of the biggest issues in her riding.
"As the member of provincial Parliament for Windsor West for the last eight years, I've heard from many of my constituents who are concerned with affordability and health care," she said.
"The rising costs of housing prices, rent, groceries, hydro, gas and auto insurance — many in Windsor West are struggling to make ends meet.
Article content
"We need to elect a government that will work for Ontarians to bring down the costs of living — who will make the necessary investments in our communities and to help those struggling get ahead.
"We will also ensure that residents get access to the health care they need now and into the future."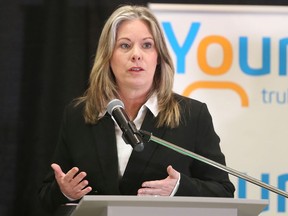 Riding: Windsor West
On 2022 ballot: Krysta Glovasky-Ridsdale (Green Party); Lisa Gretzky (NDP); Joshua Griffin (New Blue); John Leontowicz (PC); Linda McCurdy (Liberal); Jeremy Palko (Ontario Party).
2018 election: Lisa Gretzky (NDP), 20,276 votes (52 per cent); Adam Ibrahim (PC), 11,073 votes (28 per cent); Rino Bortolin (L), 5,722 votes (14 per cent); Krysta Glovasky-Ridsdale (G), 1,393 votes (3 per cent); Chad Durocher ('None of the Above'), 435 votes (1 per cent).
2018 turnout: 38,899 valid votes