Since its founding, the non-profit has supported more than 1,200 businesses responsible for 700 jobs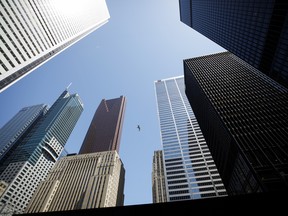 Article content
Louis-Edgar Jean-François, the founder of a Montreal-based consulting firm, is all too familiar with the difficulties faced by Black entrepreneurs like himself. "As an accountant, I was serving other (Black) entrepreneurs, and they were living the same issues that I was living as an entrepreneur," he said.
Article content
Once, two of his clients, both of whom ran placement agencies, approached the same bank seeking funding. (Jean-François declined to name the bank because he was concerned it could put ongoing negotiations between the bank and his current non-profit at risk.)
"One was owned by a Black (man), and the other was owned by a white person," said Jean-François. "They had the same need in terms of financing. It was $300,000." The two companies had essentially the same credit, profits, and resources. But the bank only handed out one loan.
"The white-owned business was awarded the financing… but the Black-owned business was not awarded the financing," Jean-François said. "I said, 'How come? I know the numbers. They're practically identical.'"
Article content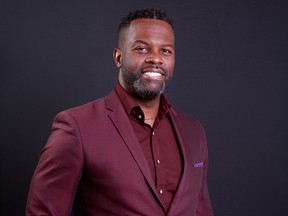 Jean-François accompanied his Black client to the bank and negotiated. Finally, the entrepreneur was given the financing. Prior to this, Jean-François had had suspicions about discrimination, but "that's the first time I came across it directly," he said.
A 2021 study conducted by research firm Abacus Data found that 76 per cent of Black Canadian entrepreneurs feel that their race makes it harder to succeed. The entrepreneurs also highlighted "systemic racism, access to capital and the lack of a business network" as key barriers.
'We have opened some eyes'
In 2012, Jean-François joined Groupe 3737, a non-profit geared toward supporting marginalized business owners. He helped build the non-profit from the ground up, writing letters to the federal government to highlight the struggles of Black entrepreneurs in Canada, and bringing in entrepreneurs to speak with policymakers.
Article content
Since its founding, Groupe 3737, named after its street address in Montreal's east end, has supported more than 1,200 businesses with a total of $180 million in revenues and responsible for 700 jobs. "We have opened some eyes, especially at the federal level," Jean-François said.
Alongside Rachel Bendayan, member of Parliament for the Montreal neighbourhood Outrement, Jean-François, now executive director of Groupe 3737, spearheaded efforts to establish the federal Black Entrepreneurship Loan Fund. The fund contains roughly $270 million in government funding, $160 million of which was awarded to a coalition of non-profits called the Federation of African Canadian Economics (FACE), which includes Jean-François's Groupe 3737.
Article content
"It really is important to us in the federal government that we're not sitting in an ivory tower in Ottawa trying to distribute funds," Bendayan said.
Bendayan first decided to get involved in the fund based on what she was hearing from her Black constituents. They complained that they were unable to access government COVID-19 support because the funds flowed through the banks, which the Black entrepreneurs distrusted.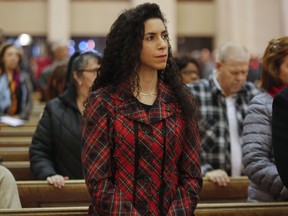 "They didn't necessarily have an account with a financial institution or want to be with a financial institution for a variety of reasons," she said. "I understand that in a lot of cases they would often feel discriminated against or refused by banks, and so we needed to create something different."
Article content
'Low trust in banks'
It wasn't only Bendayan's constituents. The 2021 Abacus Data study found that "low trust in banks is widespread" among Black Canadian entrepreneurs, with only 19 per cent saying they trusted banks to act in their interests.
The Financial Post surveyed the major banks that serve Montreal about what they were doing to support Black entrepreneurs. Laurentian Bank of Canada, which is based in the city, noted that it has internal diversity targets and employee resource groups to promote an inclusive environment.
Royal Bank of Canada and Canadian Imperial Bank of Commerce both said they offer loans up to $250,000 specifically for Black entrepreneurs. CIBC also noted that it offers non-repayable loans through the Black Opportunity Fund charity, which seeks to provide capital to Black-led businesses, non-profits, and charities.
Article content
Toronto-Dominion Bank contributed $10 million to the Black Opportunity Fund, and launched a "Banking While Black" initiative in 2020, and in 2021, it added a "Black customer experience strategy." "TD is determined to do more, do better and be better," a spokesperson said.
In February, Bank of Montreal committed $100 million to support Black-led entrepreneurs in partnership with the Fund. The bank also provided $100,000 in funding to the BlackNorth Initiative.
BDC, Black Innovation Capital launch venture fund for Black entrepreneurs in Canada

Progress on work, wages and wealth needed to boost Black economic empowerment

Why entrepreneurship, home ownership are two powerful forces in fight against anti-Black racism

BlackNorth's Wes Hall says pace of getting more Black leaders on boards is falling way short of expectations
Article content
National Bank said it supports Black entrepreneurs by partnering with several initiatives, including the entrepreneurship fund, and is a signatory of the BlackNorth Initiative, a Toronto-based non-profit which is committed to removing anti-Black systemic barriers. HSBC Holdings Plc is also a signatory of the BlackNorth Initiative. A spokesperson did not highlight specific internal initiatives, but noted that 45 per cent of its employees identify as a member of a visible minority.
"I'm very confident that things are starting to change, and perhaps they are already," said Bendayan.
'Difficult for a Black Canadian'
The FACE coalition, tasked with doling out the funds from the Black Entrepreneurship Loan Fund, has received 16,000 applications from business owners to date.
Article content
Ed D. Vertus, director of social innovation at Groupe 3737, said that a key goal of the group is to help entrepreneurs navigate a landscape that is already stacked against them. "We need to make them understand the system," he said. "We say: we know what the system thinks of you, that's why we're going to work on specific solutions to some complex issues that you are facing."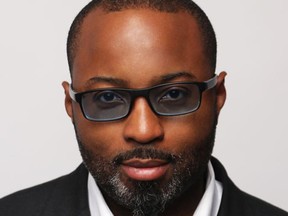 A major focus of Groupe 3737 is to help Black non-profits optimize their operations, said Vertus, so that when investors approach them, if their perceptions are clouded by unconscious bias, they will see that the organization is bulletproof, with sterling management, governance, and revenue structures.
"(Groupe 3737) helped me redefine the idea of the not-for-profit I wanted to run," said Annick Kwetcheu Gamo, founder of Code F, a non-profit that provides financial literacy programming for ethnic and cultural minorities. She received funding from Groupe 3737 and is now planning to expand her non-profit to Senegal, where Groupe 3737 recently held a trade mission.
"The funding is very helpful," said Gamo. Without Groupe 3737, "we would have had more difficulty because it's difficult for a Black Canadian to open and run a business, and even harder to open a not-for-profit business," she said.
• Email: [email protected] | Twitter: marisacoulton