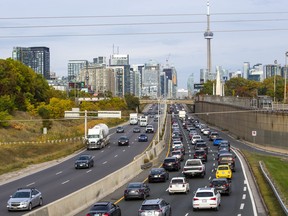 Article content
Gridlock has Toronto in its clutches.
Article content
Congestion has been perceived as an unfortunate side effect of success, evidence of poor planning and unchecked growth or the result of an unsustainable love affair with the automobile.
Article content
Countless personal hours and billions of dollars in economic wealth are lost each year to traffic jams.
With a municipal election set for Oct. 24, voters can look to their local candidates to determine what, if anything, they believe they can do to solve this problem.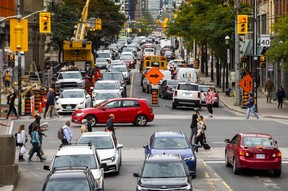 Due to space restraints, the Toronto Sun has asked three Toronto mayoral candidates with different visions — John Tory, Gil Penalosa and Blake Acton — to share their views on gridlock with slight editing for length only.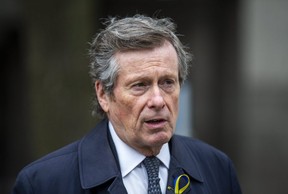 Thirty-one candidates are vying to fill the Toronto mayor's seat.
Article content
The list of names with links to candidates' social media, websites and contact information can be found at toronto.ca/city-government/elections/candidate-list/
How would you combat gridlock?
Tory: Double the 'smart' traffic signals, add more automatic speed enforcement cameras, stop drivers from blocking intersections, increase rush hour enforcement … add more traffic agents to direct traffic.
Penalosa: Providing real alternatives such as FastLane, my 62-km rapid transit plan, will get drivers out of their cars and move everyone quicker.
Acton: We have to address the bike lane… We would get rid of the (restaurant street) patios … tidy up the TTC and make it more accessible.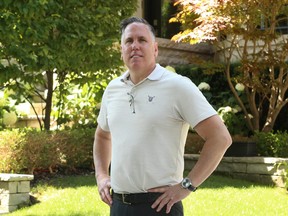 What is the future of private motor vehicles in the city?
Article content
Penalosa: People will continue to drive. Our challenge is to build a city that supports electric vehicles and you don't need cars for every trip.
Acton: There's a lot of people that would like to see cars disappear but it can't happen… We have to work in harmony with the cars and the bikes.
Tory: Cars and trucks will continue to play a role, but we must also build more transit … which we are doing with our $28-billion plan and use all technology available to manage congestion.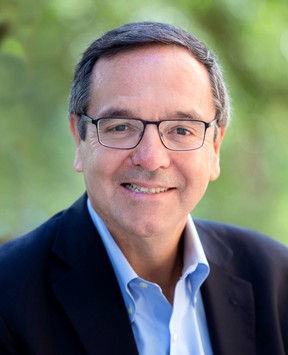 Should public parking be a priority, limited or phased out?
Acton: I think it's important to have parking. There's people coming in from the 905 that for whatever reason they can't take public transit and they need parking.
Tory: I support the City's current work in developing a Parking Strategy, which will be data-driven, fiscally prudent, and balance the needs of businesses, residents and neighbourhoods.
Article content
Penalosa: Parking needs to be limited to underground or the back of businesses to create more attractive main streets and get everyone moving faster.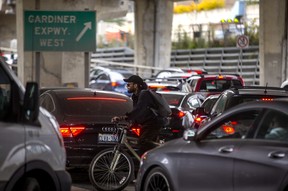 Could you see expanding red light camera/photo radar cameras?
Tory: I'm committed to Toronto's Vision Zero program. We have already installed 204 new red light cameras and 50 speed cameras and I am keen to do more.
Penalosa: The number of traffic fatalities in Toronto is unacceptable. Photo radar is one tool to protect people, along with redesigning unsafe intersections.
Acton: I'm against them. People take driver's lessons and courses and they passed the test, so for decades we haven't had them. It's a money grab.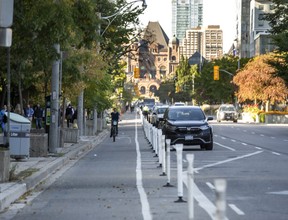 Do you anticipate more transit priority routes like King Street?
Penalosa: To get traffic moving I will implement FastLane, which will provide 62-km of dedicated lanes for rapid transit.
Acton: No. I've talked to the business owners on King Street and they're starving because a lot of people … want to go down to King Street to either shop or eat. And you can't go down there.
Tory: Will support future transit routes if they help to ease congestion, move people faster and are well supported by evidence including significant input from the community.