'With this fund, a little bit of money goes a long way. It's incredible how many people we'll be able to help because of this'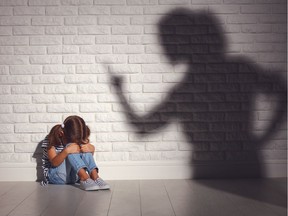 Article content
Nearly $60,000 was raised in support of victims of child abuse and domestic violence at Franny's Fund's inaugural fundraising gala on Saturday evening.
Article content
The founder of Franny's Fund, defence lawyer Rebecca Snukal, said about 180 people attended the gala at The Nash restaurant, exceeding the goal they had set. The price of every $250 ticket is going toward the good work that the Luna Centre and HomeFront do for victims of domestic-related crimes.
Article content
"With this fund, a little bit of money goes a long way. It's incredible how many people we'll be able to help because of this," said Snukal. "We're gaining exposure and providing awareness about some of the difficulties of navigating the justice system."
With a counselling session for children costing about $129, a single ticket to the event could pay for about two counselling sessions. If all the funds raised on Sunday went towards counselling sessions, it would pay for about 426 sessions.
Article content
The money will be split between the two local organizations, the Luna Centre and HomeFront. The Luna Centre is a leader in child abuse intervention and prevention, and HomeFront works to empower victims of abuse to live a life free of domestic violence.
The exact amount of money raised was still being calculated on Sunday afternoon, but Snukal said it's about $55,000 or nearly $60,000.
"The idea of Franny's Fund is to support those courageous families that participate in the justice system. It's hard to go through the justice system," she said.
Fundraiser set to raise money for organizations which deal with child and domestic abuse

High rate of domestic violence in Calgary remains a major concern as resources are tight

Calgary group marks 25 years of filling backpacks for kids escaping domestic violence

Online hub a 'one-stop shop' for domestic violence help in Alberta
Franny's Fund is on Instagram and people can donate through pages on Luna Centre's and HomeFront's websites.
"People had so much fun at the event … This was a slam dunk for us," said Snukal. "People were already committing to coming every year, asking when we'll be hosting the event next year. It was a huge success."
[email protected]
Twitter: @BabychStephanie