Tovey died at his home in Barrington, Rhode Island, on Tuesday, a day after celebrating his 69th birthday and surrounded by loved ones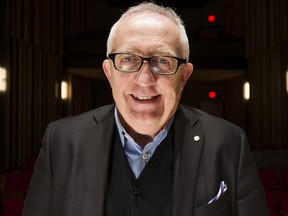 Reviews and recommendations are unbiased and products are independently selected. Postmedia may earn an affiliate commission from purchases made through links on this page.
Article content
Bramwell Tovey, the longtime conductor of the Vancouver Symphony Orchestra, has died.
Article content
Tovey died at his home in Barrington, Rhode Island, on Tuesday, a day after celebrating his 69th birthday and surrounded by loved ones.
Tovey was principal conductor and artistic director of the Rhode Island Philharmonic Orchestra at the time of his death. The orchestra announced his death on Wednesday. He also was principal conductor for the BBC Orchestra.
Tovey was head of the VSO for nearly two decades and lifted the orchestra to new heights, touring the world, winning Juno and Grammy awards, and founding its school of music, which now bears his name.
"His dedication and enthusiasm for building a strong community through music helped place the VSO at the heart of cultural life throughout the Lower Mainland," said the Vancouver Symphony in a statement. From 2000 to 2018, Bramwell led the VSO as its longest-serving music director and was later appointed the orchestra's music director emeritus.
Article content
"The world has lost an incredible musician, maestro, educator, activist and giant of a human being," said Angela Elster, president and CEO of the VSO. "We at the VSO and the VSO School of Music are shattered and heartbroken."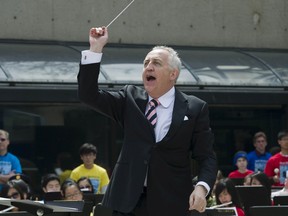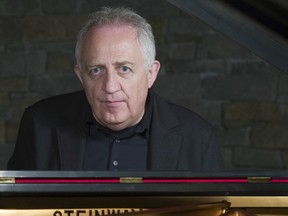 "Bramwell was incredibly proud of and devoted to his family, and is survived by his children Ben, Jessica and Emmeline, his partner Verena De Neovel, his sisters, grandchildren, nieces and nephew," said the Rhode Island Philharmonic in a release.
"Tovey certainly led an epic life. Born in East London, where his musical training began in Salvation Army bands, his talent took him from tuba, to piano, to conducting, and eventually attracted the attention of Leonard Bernstein, who described him as his 'hero.'"
Article content
Tovey began his conducting career as music director at the Winnipeg Symphony, where he started a groundbreaking New Music Festival. While with the VSO, he also became the founding host and conductor of the New York Philharmonic's Summertime Classics Festival and was principal guest conductor for the L.A. Philharmonic at the Hollywood Bowl.
He went to Rhode Island in 2016, where he oversaw the debuts of numerous artists and showed a commitment to diversity and living composers, many of whom had premieres with the Rhode Island Philharmonic.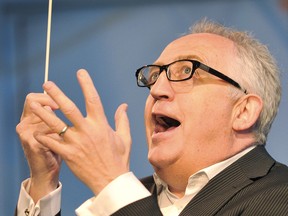 Tovey was diagnosed with a rare form of sarcoma in May 2019. He had surgery at Dana Farber in Boston and was briefly cancer-free. The cancer returned in January and he was unable to recover.
"We are all heartbroken," said RIPO's executive director, David Beauchesne. "Bramwell Tovey was a dear friend and colleague, and a person of uncommon ability, warmth, humour, sincerity and kindness. The youngest student and most revered guest artist received the same level of his care and attention."
The Rhode Island orchestra will dedicate its 2022-23 season to Tovey's memory and both the RIPO and VSO are establishing memorial funds in his name.