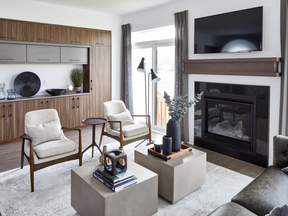 Reviews and recommendations are unbiased and products are independently selected. Postmedia may earn an affiliate commission from purchases made through links on this page.
Article content
When done right, built-ins can be a popular addition to your home that brings value, excellent storage space and a welcoming layer for visual interest.
Article content
They contain the clutter, provide handy display space and create a custom feel, even in a production home.
"Built-ins provide unique design elements that when executed correctly achieve a balance of functionality and esthetic, be it a niche for a particular piece of art or something more robust for a beloved book collection," says Rob Haslett of Haslett Construction.
"Built-ins add an elegant, quiet sophistication to a space that also provide a bespoke feel to a home. In my mind, they also indicate another level of thought that has gone into maximizing a space and its functional efficiency."
With increasing home and land costs, we are building smaller and smarter, adds architect Rosaline J. Hill. "And built-ins are great for that. A small space can work really well and function just as well — sometimes better — than a large space, if there's a place for everything."
Article content
Like many others in the industry, designer Caitlyn Blaney of RND Construction feels built-ins are growing in popularity. "They are a great addition to many rooms."
Claridge Homes designer Kayla Pollock finds about half want them for esthetic reasons and half want them for functionality. She advises homeowners to "really consider what you will store in them prior to building… Figure out what you want to display. This will help determine the dimensions you need."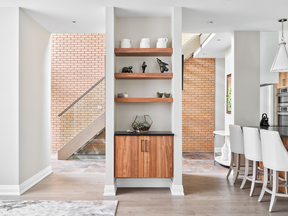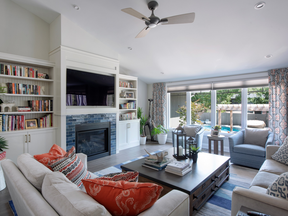 While built-ins can add character, "they look out of place if they are not in the same style language as the house," says Hill. "They work best if they are part of a unified architectural and interior design."
Haslett doesn't recommend having built-ins or niches simply for the sake of having them. When they have purpose and are executed within the overall architectural and interior design of the home, they have a greater chance of being successful from both a functional and esthetic perspective.
Article content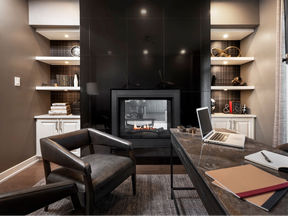 Of course, not everyone is a fan of built-ins. "Some people prefer to have their own personal piece of furniture in the space," notes Shawn Bellman of Richcraft Homes, which incorporates built-ins into just about all its floor plans but offers them as options so those who don't want them can opt out.
"Built-ins fall under the umbrella of permanency, which can be scary for some," adds Patricia Liptak-Satov of OakWood, who is also seeing them grow in popularity.
They will add value, she says, but, like all cabinetry, they can be expensive. "Some clients will view the storage as priceless, where some will not want to break the bank for a few cabinets."
The cost can vary dramatically, says Haslett, from a simple and economical drywalled niche to pricey custom cabinetry with lighting. "There are many ways to achieve the bespoke feeling of built-ins with the first step being to determine what the function is. From there the design will take on a life of its own with a balance being achieved between form, function and cost."