Clement Virgo's film adaptation of award-winning novel is a highlight of this year's Vancouver International Film Festival.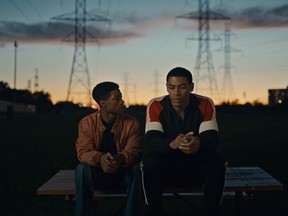 Reviews and recommendations are unbiased and products are independently selected. Postmedia may earn an affiliate commission from purchases made through links on this page.
Article content
VIFF 2022: Brother
Article content
When and Where: Oct. 1, 6 p.m., Vancouver Playhouse & Oct. 4, 9:15 p.m., The Rio Theatre
Article content
Tickets and info: VIFF.org
Filmmaker Clement Virgo receives a lot of books from people who think they would work as TV shows or films.
"I read a lot of stuff," Virgo said recently from his home in Toronto. "But to dedicate two, three years of your life to a project you really have to love it."
For Virgo, who delivered the highly acclaimed 2015 TV adaptation of the Lawrence Hill novel The Book of Negroes, the most recent book to tick his creative and emotional boxes enough to compel him to adapt it to film is Vancouver author David Chariandy's award-winning 2017 novel Brother about two Trinidadian Canadian brothers coming of age in 1990s Scarborough, Ont.
Article content
In the film, inseparable Jamaican Canadian brothers Michael (Lamar Johnson) and Francis (Aaron Pierre) are left home alone as their mother goes off to work, often doing multiple shifts. They are told to keep the TV off and stay inside. They do neither, instead they roam the neighbourhood. As they grow into teens Michael, an awkward introvert, is protected by his slightly older and popular brother. But life changes dramatically when Francis is killed and their mother (Marsha Stephanie Blake) crumbles.
The film, which Virgo both directed and wrote the screenplay, made its debut at last month's Toronto International Film Festival (TIFF) and screens at the Vancouver International Film Festival (VIFF) on Oct. 1 and 4. Brother is one of 237 films from 75 countries at this year's VIFF.
Article content
"I had a similar reaction to what I did when I read The Book of Negroes, which is these are fantastic characters. This is a fantastic story. But the difference between Brothers and The Book of Negroes is Brother was very familiar — familiar in the sense of the family unit. And the dynamic of being immigrants in Scarborough with a mom who sacrificed for her children," said Virgo, who grew up in the Regent Park neighbourhood of Toronto, the son of Jamaican immigrants.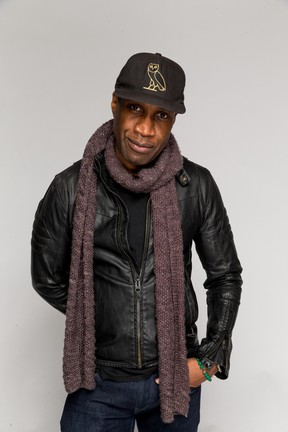 But while all three characters felt familiar, he saw himself in Michael and recognized that Francis was a guy he wanted to be.
"I'm an introvert and I was an observer, and Michael has that same quality. If he's at a party, he's the one that's observing and he's off to the side looking. That was me for my life," said Virgo.
"Francis, well, I always wanted to be someone like Francis. Francis is extroverted, charismatic. Everyone seems to like him. He's a natural leader. I always wanted to be someone like that."
Article content
While the story sets on themes of racism, grief, defining masculinity and identity, it is also the story of maternal determination, something Virgo saw in his own mother, as well as mothers who approached him after seeing the movie.
"You really feel that sense they will do anything for their children. They'll move any mountain for their children," said Virgo about interactions he had with women who saw the film. "I didn't fully appreciate how that would resonate. And it seems to have resonated a lot with mothers, no matter what their background was."
The reviews from TIFF screenings have been strong. Joining that positive chorus is Chariandy who saw the film for the first time at TIFF in early September.
In an email, Chariandy said he was "stunned by the power of the cinematography, the acting, and the music, as well as the effective interplay between the three timelines.
Article content
"I'm happy and honoured that Clement both felt and visualized my story in his own inimitable way," said Chariandy, who is currently working on a new novel.
For the past decade and a half, Virgo has been a sought-after TV director with resumé highlights including The Wire, Empire, Billions, and the new Netflix, Ryan Murphy-produced miniseries Dahmer-Monster: The Jeffrey Dahmer Story.
"In his return to the big screen, Clement Virgo reminds us of what a formidable filmmaker he is. Preserving the precision and rhythm of David Chariandy's novel, he also realizes the full cinematic potential of this narrative, crafting indelible images and immersing us in the crackling tension that permeates Scarborough in the '90s," Curtis Woloschuk, director of programming at VIFF, said via email.
Article content
Fans of Virgo will get a chance to hear him discuss his work when he joins fellow Canadian director and Vancouverite Mina Shum at VIFF for a conversation on the Annex Theatre stage on Oct. 2 at 6 p.m.
"I thought if I did it with Mina it will be fun. It will be easy, fun with Mina. We can talk about cinema. I know she loves films," said Virgo, who along with Shum, is a Canadian Film Centre graduate. "I am going to try and impart some knowledge, talk about my process and, if there are younger filmmakers in the audience, I'll try to inspire, try to encourage.
"And, if they are interested, be a bit of a mentor and offer some advice."