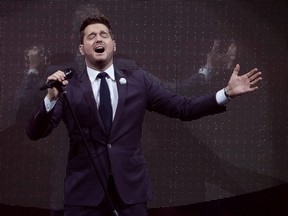 Reviews and recommendations are unbiased and products are independently selected. Postmedia may earn an affiliate commission from purchases made through links on this page.
Article content
THEATRE
Theatre Calgary
Article content
Sept. 13 – Oct. 2: Lady Day at Emerson's Bar and Grill. In 1959, in an intimate Philadelphia bar, Billie Holiday takes the stage for one of her final performances. This is one powerhouse night of music as the jazz legend's heartbreaking life story unfolds alongside her most memorable songs.
Oct. 25 – Nov. 19: The Importance of Being Earnest. Oscar Wilde's socially insightful play about polite society, eccentricity, class, romance and comedy, told with wit and cucumber sandwiches.
Alberta Theatre Projects
Oct. 18 – 30: Cowgirl Up. A magical, thought-provoking new work that takes on rodeo culture from a whole new perspective. Three goddesses decide to use their supernatural powers to give rise to a cowgirl revolution. 
Article content
Nov. 29 – Dec. 31. The Jungle Book. A world premiere of a new Canadian play, the Jungle Book is a vibrant reimagining of the legend of the boy raised by wild animals. 
Vertigo Theatre
Sept. 10 – Oct. 15: Misery. Based on the novel by Stephen King (which later became an Academy Award-winning film), Misery is a psychological thriller about an unhinged fan who keeps a writer hostage when she learns he has killed off her favourite character.
Nov. 12 – Dec. 17: Murder on the Orient Express. Adapted for the stage from Agatha Christie's masterpiece, detective Hercule Poirot is called on to solve a dastardly crime aboard the Orient Express when an American tycoon is found murdered in his compartment.
Downstage Theatre
Oct. 1 – 16. Gender? I hardly Know Them. Presented in the Motel Theatre at Arts Commons, this provocative queer sketch show comes straight from the heart of the God-fearing, gun-toting, beef-loving Alberta prairies.
Article content
Stage West
Sept. 9 – Nov. 13: Driving Miss Daisy. This Pulitzer Prize-winning class drama follows a rich southern Jewish widow and her newly hired Black chauffeur. What begins as a cantankerous and hostile pairing develops into a profound friendship.
Nov. 18 – Feb. 5: One Hit Wonders. A musical revue of the bands who managed just one great hit in their careers.
StoryBook Theatre
Oct. 14 – Nov. 5: The Lightning Thief. Adapted from a children's book and featuring an original rock score, The Lightning Thief is an action-packed mythical adventure of men and gods.
Nov. 25 – Dec. 31: Elf The Musical. A young orphan mistakenly crawls into Santa's bag and is transported to the North Pole. He is raised there, initially believing he is an elf. Once he learns the truth, he sets off to New York to try to find his family and himself.
Article content
Lunchbox Theatre
Nov. 29 – Dec. 18: Home for the Holidays. A world premiere of a new holiday musical. When a flight gets grounded on Christmas Eve, four strangers are stranded together at the airport.
Rosebud Theatre
Sept. 9 – Oct. 22: Stones in His Pockets. Two down-on-their-luck Irish men are cast in a Hollywood movie filming in their town. The boys have big dreams, if only they can make them come true.
One Yellow Rabbit
Oct. 5 – Oct 8: OYR Guilt. Radio host and award-winning actor, writer and performer Diane Flacks comes to the Big Secret Theatre in Arts Commons with a new darkly comedic solo performance.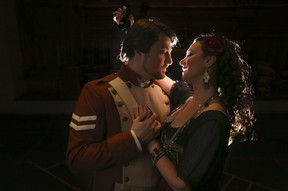 MUSIC
Calgary Philharmonic Orchestra
Oct. 1: I Rise. A collaboration between Calgary Phil and Pink Flamingo on the Black Lives Matter Murals Project. Five artists were invited to respond to a new work by Canadian composer Laura Hawley, based on L.R. Knost's poem I Rise. The debut of this new work is accompanied by mural artwork, and music by Duke Ellington and Florence Price. 
Article content
Oct. 14-25: Rhapsody in Blue Eyes: Sinatra and Beyond. Singer-songwriter-pianist Tony DeSare tackles two musical mavericks in one concert with the jazz rhythms of George Gershwin's iconic Rhapsody in Blue, followed by Frank Sinatra classics Come Fly with Me, Luck Be a Lady, My Way, It Was a Very Good Year, Night and Day, I've Got the World on a String, and New York, New York.
Calgary Opera
Nov. 19, 23, 25: Carmen. A strong and fiery woman, Carmen does what she needs to do to survive, manipulating and seducing those to try to control her. That includes Don Jose, a naive soldier who falls for the gypsy.
DANCE
ALBERTA BALLET
Oct. 27-29: Away We Go. Alberta Ballet celebrates the return of its first full mainstage season with the work of three celebrated choreographers. Moving, Still was created by Cathy Marston during the pandemic as was Skyward by Alysa Pires. The third piece, Petal by Helen Pickett, was on the bill at Alberta Ballet's last performance in the interrupted 2019-20 season.
Article content
Dec. 16-24: The Nutcracker. It just wouldn't be Christmas without this beloved holiday tradition. The Nutcracker is getting a refresh this year, its 15th, with new choreography in Act. 2.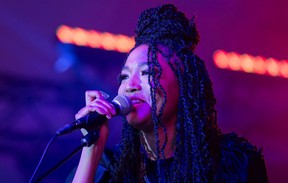 ARTS COMMONS EVENTS
Sept. 30 – Oct. 1. Adam Levine raved about her when he mentored her on The Voice. Judith Hill indeed has a powerful voice and once shared the stage with Michael Jackson on his This Is It Tour. She is rightfully taking her turn in the spotlight.
Oct. 7. Choir! Choir! Choir! Founded in 2011, Choir! Choir! Choir! has been turning crowded concert halls into the biggest choirs in the world for over a decade. No audition and no rehearsal are needed, just pick up your lyric sheet at the door and prepare for an uplifting, one-of-a-kind experience.
Article content
Oct. 23: Calgary Civic Symphony kicks off its 2022-23 season with Of Sultans and Sheherazade in the Jack Singer Concert Hall.
Oct. 27: The Wiggles Big Show Tour. The Wiggles are back with their popular children's musical show.
CONCERTS
Saddledome:
Oct. 4: An Evening with Michael Buble. The Vancouver crooner brings his smooth sounds to the stage in Calgary.
Oct. 15: John Mulaney: From Scratch. John Mulaney is an American stand-up comedian, actor, writer, and producer best known for his work as a writer on Saturday Night Live.
Oct. 28: The Arkells. A rescheduled concert, the Arkells are returning to the Scotiabank Saddledome for a stop on their Blink Once 2022 Tour.
Nov. 9: Bryan Adams. Canadian rocker Bryan Adams brings all his hits and songs from his latest record, So Happy It Hurts.
Article content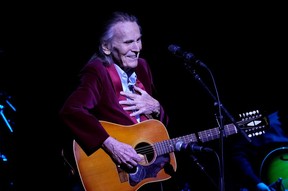 Grey Eagle Resort & Casino:
Sept. 29: Tracy Morgan. The Emmy-nominated comedian is best known for his turn on 30 Rock opposite Tina Fey and Alec Baldwin. He is currently in the second season of The Last OG and is here on his No Disrespect tour.
Oct. 26: Gordon Lightfoot. The Canadian icon will be drawing on his vast catalogue of music spanning 50 years and 20 albums, including such national gems as Sundown, Early Morning Rain, If You Could Read My Mind and Rainy Day People. Lightfoot has 17 Junos, is inducted into the Canadian Songwriters Hall of Fame and the Governor General's Award. He was even honoured with an official postage stamp.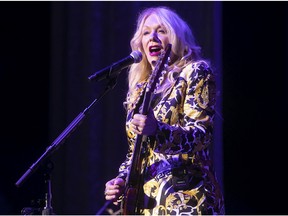 Southern Alberta Jubilee Auditorium:
Oct. 2: Colin James: Open Road Tour. After 20 albums, eight Junos and 30 years of sharing stages with some of the world's best, bluesy rocker Colin James lights up the stage with electrifying performances. His latest release, Open Road, includes tunes written with longtime collaborators such as Colin Linden and Tom Wilson and reinterpretations of covers by diverse songwriters such as Bob Dylan, Albert King, and Tony Joe White.
Article content
Oct. 5: The Mavericks with guest Los Lobos. A killer combination of traditional country music infused with Latino sounds from the Mavericks together with Latino rockers from East L.A.
Oct. 9-10: Styx with Nancy Wilson's Heart. The Chicago rock band joins with hits like Mr. Roboto and Babe join forces with half of the Heart duo, Nancy Wilson.
Oct. 13: An Intimate Evening with Sarah McLachlan. The Canadian songstress appears in the Owen Hart Foundation annual fundraising concert.
Nov. 1-6: Jesus Christ Superstar. Broadway Across Canada tours the award-winning musical now celebrating its 50th anniversary.
Banff Centre for Arts and Creativity
Oct. 11: Toronto powerhouse vocalist Serena Ryder performs in the new Jenny Belzberg Theatre. The Juno Award-winner touring her 2021 album The Art of Falling Apart has spoken openly about mental health and healing.
Article content
Nov. 29-30: Blue Rodeo. Talk about longevity. For almost four decades, Blue Rodeo has entertained legions of fans with their catchy country-rock tunes and racked up awards doing so. Both frontmen Jim Cuddy and Greg Keelor have successful solo careers but luckily they keep coming back to where they started.
FESTIVALS
Sept. 29-Oct. 1: Breakout West Music Festival. A multi-genre lineup of more than 60 bands will play over three nights at 10 different venues in Calgary. Come find your new favourite artist.
Oct. 2: Abstract'd Art Sip and Stroll. A pop-up exhibition and art walk in conjunction with eight city breweries — City & Country Winery, Two Rivers Distillery, Confluence Distillery, Cabin Brewing, Banded Peak Brewing, The Establishment Brewing, Born Brewing and Annex Ales. Check out art, beer and food trucks between 11 a.m. and 5. p.m. Find a map at www.eventbrite.ca/e/abstractd-art-sip-stroll-tickets-411606956487
Article content
Oct. 14-15: Rocky Mountain Wine and Food Festival. Wander the booths at the BMO Centre and sample beer, wine and spirits from around the world as well as food from local restaurants.
OTHER
Telus Spark Science Centre
Until Oct. 16: Quantum Sandbox. Immerse yourself in the invisible world of the subatomic – the quantum realm. Within a gallery filled with floor-to-ceiling images, the land of parallel universes comes alive and science and art come together as one.
WinSport Arena:
Until Oct. 31: Pumpkins After Dark. Featuring over 6,000+ hand-carved pumpkins, this is a one-of-a-kind walk-through experience.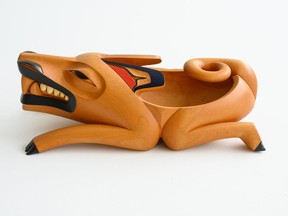 GALLERIES
Glenbow Museum
Sept. 10-Nov. 20: Wolves, The Art of Dempsey Bob. This exhibition celebrates the Tahltan-Tlingit master carver's outstanding achievements with over 65 incredible pieces on loan from private and public collections.
Article content
Herringer Kiss Gallery
Sept. 10-Oct. 8: Tough features an all-female group of artists. Each faced challenges during COVID as the responsibility of caregiving fell on their shoulders as they juggled careers impacted by the pandemic and maintained their studio practices. Including Sara Robichaud, Tia Halliday, Lauren Walker, Angela Leach and Fiona Ackerman.
Sept. 10-Oct. 8: Nothing Natural by Curtis Cutshaw
Oct. 15-Nov. 12: On the back of a cartoon coaster. Paintings by Shelley Adler and Joe Fleming
Esker Foundation
Until Dec. 18: Robin Arseneault: Falling Off the Log. Arseneault's work is performative, provocative, and luxurious but also silly, self-deprecating and raw. Layers of meaning are first constructed, through sketches, small collages, and ink drawings, then information is wiped away, removed, torn apart, or erased.